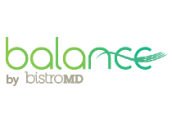 Balance by BistroMD Review
---
Balance By BistroMD Overview
BistroMD is the parent company of Balance. This was exclusively founded by Dr. Caroline Cederquist in 2005. Dr. Caroline Cederquist is a renowned physician with 20 years of experience with patients struggling to shed pounds and maintain healthy diet and lifestyle. Her own philosophy on nutrition and food has actually help shift more lbs. and encourage individuals to live happier, longer and healthier. BistroMD is the only exclusive meal plan system founded by a doctor. This simply means that you are in good hands with Balance.
Balance by BistroMD is an exclusive meal delivery program for all individuals for all individuals who wanted to take special care to their diet and health. This is not really a weight loss program though meals are somehow structured to also work with a diet plan.
Every meal is high in protein and low in calorie and this is also healthy to macro-nutrient level. Balance is a "no-contract" and this meal delivery requires no minimum order. This makes it easier for individuals to order meals anytime they need them. This is also for those who wanted to break from cooking or those who desire a structured meal plan that will complement their diets.
Keep reading our honest Balance By BistroMD review to learn more.
back to menu ↑
Balance By BistroMD Ideal For
Men and women living a busy lifestyle and don't have time to cook
Individuals who wanted meals created by nutrition experts
back to menu ↑
How Balance By BistroMD Works?
Using Balance is as simple as online shopping. Users will need to register prior to placing their first order but they can browse and they can also add meals to shopping carts before doing this step if they want. When a client registers, they'll be asked to secure some essential information and then save into their account. Upon signing up, he or she will only need password and email address when logging in.
Balance by BistroMD offers special approach to smart and healthy eating. They also understand that each customer has unique dietary requirements and needs. If you opt for their service, you do not need to subscribe to particular meal plan. Instead, you can tailor your own eating plan.
Fully prepared meals are what Balance by BistroMD offers and these meals are prepared and cooked by professional chefs. Menus are available on their site and you can place your order by putting it on a cart or by contacting the company.
Balance by BistroMD prioritizes healthy nutrition. They provide meals especially designed for vegetarians, individuals allergic to gluten and menopausal women. Team of expert dietitians develop the menu so you are assured that foods you get are suitable for your needs. Meals are carefully-planned and all nutrition values are also noted. Foods offered by Balance by BistroMD are a great choice for individuals who also wanted to lose weight.
back to menu ↑
What Makes Balance By BistroMD Different?
While doing this review forBalance by BistroMD, it has been found out that its meal delivery program provides excellent meals, snacks, and shakes selections. You are in control of your nutrition through choosing meals on your own. There are no subscription packages so this means that you do not need to pay for exactly the same cost monthly. You can go for foods that you love to eat without actually worrying about unhealthy ingredients or calories. You are assured that you will be ultimately satisfied with the meals that will be delivered to you in perfect condition and ready to serve for just few minutes.
Another good thing about Balance by BistroMD is that you are free to order just one meal that perfectly suit you however , number of snacks or meals that you can order is not limited. They also take nutrition seriously so dishes are always prepared in cooperation with registered dieticians.
For successful and permanent weight loss, the Balance by BistroMD gives informative information regarding healthy lifestyles. You can also learn a lot more things about healthy eating, fitness, healthy food recipes and more. If you combine your knowledge with healthy and perfectly planned meals, results will surely be visible in no time.
back to menu ↑
Balance By BistroMD Meals & Menus and Recipes
They don't have prepared meal plans but there's an open menu offered to their valued customers. They can opt for their all-time favorites but they are also allowed to try something new. About 30 options for breakfast are available including waffles, omelet, frittatas and more. There are 70 dishes for the main courses. Balance by BistroMD provides various stews, vegetarian meal and meals which include meats of all kinds. Lunch and dinner are not as innovative and delicious but they are healthy and can sustain your unique nutritional needs.
Snacks included in the menu are cookies, shakes, dried meat and more. With all the available special treats, your day will surely be complete for it is covered with healthy meals. If you need help in meal selection, Balance by BistroMD actually caters for eight special diets namely vegetarian, dairy-free, low sodium, heart healthy, diabetic, and menopause, gluten-free and low carb. You can evenfilter recipes based on one or several of these given diets.
back to menu ↑
Balance By BistroMD Health & Nutrition
Balance by BistroMD is especially designed by physicians and registered dieticians who specialize in weight loss. This gives you the assurance that you will get meals loaded with nutritious ingredients with no added fat and sodium that is usually found in frozen entrees.
If you have allergy or dietary restrictions, Balance by BistroMD got you covered. You can see all ingredients in every meal prior to placing your order. They also have wide range of special diet plans.
back to menu ↑
Balance By BistroMD Fitness and Activity
You must be moving for at least 30-6 minutes every day however, what you actually do and when you prefer to do it is all up to you.
back to menu ↑
How Easy Is Balance By BistroMD To Follow?
The meals arrived frozen so it is easy to heat them up for dinner. You can also conveniently stick your meals into the freezer for your lunch the following day or anytime you are not in the mood to cook.
back to menu ↑
Can you lose weight with Balance By BistroMD?
Balance by BistroMD was originally founded by a physician who is also a bariatric board-certified doctor. This clearly means that all meals are prepared with emphasis on wellness and health at a macro level.
back to menu ↑
Balance By BistroMD Plans & Pricing and Costs
Though purchasing healthy foods can really be costly, Balance by BistroMD made meals available for all individuals interested in smart and healthy eating. You can have and enjoy their delicious breakfast for just $5.95, increased to highest prices amounting to $7.95. A lunch/dinner costs more and prices range from $6.95-$11.95. This is significantly lower than cooking your dinner or ordering pre-portioned ingredients from other meal delivery service providers.
Snacks cost a bit higher. If you look through the menu, you will notice that the cost of dried meat is $11.95, the honey pretzels cost $13.95 and the protein shake is $17.95.Balance by BistroMD also introduces their Weekly Specials regularly and selected dishes from their lunch or dinner menu are also available at temporary discounts. There are 6 meals on special menu each week and each receives $2 discount.
There is a delivery charge set unless your order is more than $99. There may also be some sales taxes added. If you are ordering through phone, you're free to ask forimportant details. If the item you receive isn't really what you have ordered, Balance by BistroMD will give you a refund.
back to menu ↑
Balance By BistroMD Delivery Areas
You don't need to worry about the availability because Balance by BistroMD ship nationwide. Regardless of your location in mainland US, you will get a delivery from Balance by BistroMD. You are allowed to change the delivery address when you access your account online. If you are planning to go out of town this weekend but you are craving for delicious meals from Balance by BistroMD, you just need to change the address and then place your order.
back to menu ↑
Balance By BistroMD Help & Support and Customer Service
If you are in need of help, you can check out their informative FAQ page or you can reach them by email, or call their phone number 1- 844-411-2252.
back to menu ↑
Balance By BistroMD Pros and cons
---
PROS:
Flexible and easy ordering time
Nationwide coverage
Doctor-approved recipes
Special diets designed for individuals with various dietary requirements and needs
No restrictions ordered meals
CONS:
Snacks are somehow expensive
---
back to menu ↑
Bottom Line
When research was conducted by the team for this review, they are proud to discover that their meal offers can be easily adjusted to meet the unique needs of customers. Balance by BistroMD help individuals live healthier and longer by giving them meals that are ultimately healthy and delicious.
Meals are for everyone even those with unique food preference and all recipes are approved by professional dietetics. Information about nutritive values is alsoavailable on their website.
Balance by BistroMD Review
Balance by BistroMD is a highlyinnovative meal delivery service delivering tasty and healthy meals for individuals with specific dietary needs. Individuals can order breakfast, lunch, dinner and snacks.
PROS
Excellent selection of delicious dishes to suit everyone's taste
Receive your delicious and healthy meals anywhere in the US
No strict meal plans. Just a rich menu and the freedom to choose what you want
Add your review
Balance by BistroMD Discounts, Coupons and Promo Codes
We found 3 verified Balance by BistroMD Discounts, Coupons and Promo Codes for Mar. 2021. If some of the Balance by BistroMD coupon codes have expired, please contact us, thank you for your help.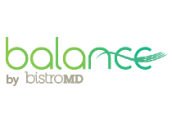 15% OffGet 15% orders over $99 + Free Shipping off with promo code!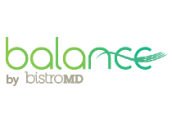 10% OffGet 10% off any order with promo code!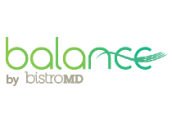 Free ShippingGet Free Shipping on orders over $99 with coupon code!
Compare Balance by BistroMD with other Companies' Services, Plans and Products
If you like Balance by BistroMD but aren't sure whether it's the best ideal choice for you, and may want to compare Balance by BistroMD with other Companies' Plans, Products, and Services that similar to Balance by BistroMD, or Balance by BistroMD Alternatives and Balance by BistroMD Competitors, Which companies' services like Balance by BistroMD. You can take a look at our professional comparisons below to discover if one of them is more suitable for you.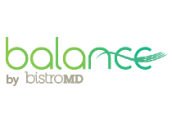 Updated : 03.01.2021.