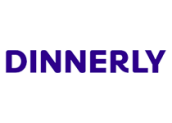 ---
Dinnerly Overview
Dinnerly is a newly launched meal kit delivery service founded by Marley Spoon in July 2017. It is one, if not the most affordable service that offers this kind of products on the market. Marley Spoon created Dinnerly out of her desire to provide everyone with a convenient alternative when it comes to meal planning.
In that, Dinnerly provides healthy, tasty meal kits for busy people at affordable price. With a price below $7, busy people on a tight budget can simply cook a quick dinner courtesy of Dinnerly, one that doesn't cost them too much. The best thing is this price already includes the shipping fee, so you don't need to worry about additional cost.
Meals from Dinnerly take less than 30 minutes of preparation. Their ingredients and recipes are all healthy and high quality. Customers can view or download these recipes online through their smartphones. Besides Dinnerly, Marley Spoon also has other meal kit services that are a little pricier. However, for those who are on a budget, Dinnerly is the most affordable meal kit service.
There are so many meal kit services available on the market today. This makes it difficult to distinguish the right one for you. However, if what you are looking for is a meal kit with a price only $5/serving and six ingredients in every dish, then Dinnerly is the one for you. It's healthy, inexpensive meals are the reason why it is one of the most popular meal kit services today.
Keep reading our honest Dinnerly review to learn more.
back to menu ↑
Dinnerly Ideal For
people who are busy and don't have a lot of time to cook their own meals
Families and individuals who want options for a kid-friendly or healthy meal kits
People who want home cooked meals but don't like overly complicated recipes
Customers who would like to try a meal kit service but put off because of the higher prices of the popular meal kit companies
back to menu ↑
How Dinnerly Works?
Dinnerly is a meal kit subscription service. With that, the first thing you need to do to order is to create your account. Once your account is set up, the next thing to do is select the box you would like to order. Currently, there are two options available – a family box and 2-person box. The family box offers you three recipes every week with portions for every dish to provide for more people.
As for the 2-person box, you also get three recipes every week but with only two portions for every dish. For the meantime, Dinnerly only provides dinner recipes that are available on their menu every week. Since the recipes are fewer, customers do not have much room for customizing. However, the company makes up for these by providing recipes healthy and loved even by fussy eaters.
After choosing you meal box, you need to enter your zip code and email address. The zip code allows Dinnerly to determine if you are within the delivery area. If you are, they provide you with available dates of when your order will arrive. When you log into your account, you can review the available recipes. With Dinnerly, you can also plan your orders ahead of time.
Dinnerly is a subscription service. However, that doesn't mean orders are automatic or you have to order what's on the menu even if you don't like it. Dinnerly is a flexible meal kit service, one that allows skipping of deliveries as many as you want. You have full freedom to cancel or decide how long you want to subscribe.
back to menu ↑
What Makes Dinnerly Different?
The biggest benefit that sets Dinnerly apart from other meal kit services is its affordability. Just like other meal kit services, they offer meals using high quality, healthy ingredients. In addition to this, their recipes only need six ingredients so it cuts down on the time you need to prepare. Dinnerly recipes do not use any luxury or exotic ingredients allowing them to offer meals at an affordable price.
There's another feature of Dinnerly you will like – the digital recipes. Instead of recipe cards, they made digital recipe available so to avoid unnecessary costs. It is great because you can view or download the recipes anytime. It also does not affect the service's overall quality. Dinnerly is also eco-friendly, using recyclable and sustainable packaging to help reduce customers' carbon footprint.
back to menu ↑
Dinnerly Meals & Menus and Recipes
Dinnerly's weekly menu includes only three meals capable of satisfying a wide array of preferences. Recipes available are all healthy and delicious, kid-friendly and easily prepared within 30 minutes. Most of the time, the recipes available are low-carb, vegetarian-friendly, dairy-free and gluten-free meals. They are great for health-conscious families.
It is great that Dinnerly's digital recipes are all easy to understand and detailed. It even has photos to let you see what your meals should like during preparation. The recipes include useful information about how to cook the meals. It includes information on basic ingredients, preparation time, allergens, difficulty level and the kitchen tools you will need.
When you visit Dinnerly's site, you will also find nutrition information of every meal. This includes the number of proteins, fats, calories, and carbs per serving. The best thing about Dinnerly is their little hacks on how to make the dish better. These little tricks also help consumers to upgrade their cooking skills so you can become a better cook in the future.
back to menu ↑
Dinnerly Health & Nutrition
A Dinnerly order means you will be receiving fresh ingredients that need to be cold during transportation. The company ensures they are fresh by using insulated liners and ice packs so the ingredients are all fresh and good. Dinnerly ingredients include veggies and fresh fruits from reliable sources. Along with that, they include antibiotic-free chicken, grass-fed beef, and other organic ingredients.
back to menu ↑
Dinnerly Fitness and Activity
It is not required to include physical activity together with eating your meal kits. However, it would be great to include physical activities to improve overall health. You should move at least 30 minutes to 60 minutes every day. When and what activities you plan to do are all completely up to you. If you want, you can also stretch out the time to 3 – 6 ten-minute time intervals.
back to menu ↑
How Easy Is Dinnerly To Follow?
Dinnerly is great for people who want to save time on shopping for ingredients and preparation. More than that, this meal kit service is unique since it only uses six ingredients. Its recipes are as simple as possible, allowing preparation and cooking time in as little as 30 minutes. Dinnerly is certainly the meal kit service that eliminates the hassle of cooking for you.
back to menu ↑
Dinnerly Mobile App
There is a fun app by Marley Spoon that is available for Android devices and iOS phones. Using this app, you can easily browse recipes, track your order, and make changes to your orders. You can do this on your smartphone or tablet device. One feature of the mobile app is that after your third order, you can use a referral code so you can send a free box to your friend.
back to menu ↑
Dinnerly Plans & Pricing and Costs
Dinnerly has an edge when it comes to the pricing because whether it is the Family Box or 2-Person Box, the price per serving is always only $5. The meals' price is extremely low because it does not cover the shipping costs. As such, delivery is not free. For every order, there is additional $8.99 shipping fee. With this, the price for Family Box is $68.99 while the 2-Person Plan is $38.99.
back to menu ↑
Dinnerly Delivery Areas
Since its launch, Dinnerly quickly became one of the most popular meal kit services in the country. Dinnerly is available in the whole country with a few exceptions such as the Upstate New York and some rural areas. For customers who are unsure if Dinnerly delivers to their area, it is best that they contact the company's support staff.
back to menu ↑
Dinnerly Help & Support and Customer Service
You can easily reach Dinnerly at their phone number 888-276-2850 or their email [email protected]. If you visit their website's FAQ page, you will find immediate answers to your questions. There is also an online contact form on Dinnerly's website you can use for support. Customers who tried contacting the website through the contact form said their questions had satisfactory answers but it came a little more than 48 hours after sent.
back to menu ↑
Dinnerly Pros and cons
---
PROS:
Simple, affordable meals
Easy and quick to prepare meals
Recipes perfect for children and adults alike
Meals perfect for families and couples
Recipes need only 6 ingredients
CONS:
Limited options for customizing
Recipes are digital and don't include in the box
Only dinner recipes
Veggie options are not always available
---
back to menu ↑
Bottom Line
Dinnerly is a meal kit service you will enjoy the benefits of cooking in the simplest form. With simple recipes, simple ingredients and lowest possible price, it's great to get your meals from them. This company shows the perfect combination of delicious food, convenient service, and affordable prices. This is the meal kit service perfect for simple families and busy individuals.
Dinnerly Review
Dinnerly is an affordable and convenient meal kit service for couples and families. It offers amazing benefits of simple preparation and affordable price at only $5 per serving. This is a meal kit service easily popular to the mass market thanks to how easy to order and inexpensive their meals are. When ordering meals from Dinnerly, you can benefit from:
PROS
Easily prepared meals for the whole family
Easy and quick to cook meals that need only 6 ingredients
Affordable and healthy meals
Convenient service for busy individuals and families
Add your review
Dinnerly Discounts, Coupons and Promo Codes
We found 2 verified Dinnerly Discounts, Coupons and Promo Codes for Mar. 2021. If some of the Dinnerly coupon codes have expired, please contact us, thank you for your help.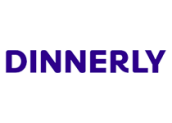 50% OffGet 50% off any order with promo code!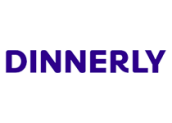 Free GiftGet Great Recipes for Kids & Picky Eaters with coupon code!
Compare Dinnerly with other Companies' Services, Plans and Products
If you like Dinnerly but aren't sure whether it's the best ideal choice for you, and may want to compare Dinnerly with other Companies' Plans, Products, and Services that similar to Dinnerly, or Dinnerly Alternatives and Dinnerly Competitors, Which companies' services like Dinnerly. You can take a look at our professional comparisons below to discover if one of them is more suitable for you.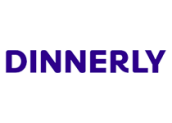 Updated : 03.01.2021.