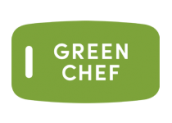 ---
Green Chef Overview
Do you love preparing food at home for you and your loved ones, but do not have enough time to shop and plan for meals? Worry no more, because Green Chef is here at your rescue. This meal kit service provider is USDA-certified natural or organic. Green Chef provides pre-measured and pre-portioned as well as prepared ingredients together with a guide on how to prepare the meals. They offer tips and pictures of the food you will be going to prepare. All the meals offered are made by chef, which can be cooked for only half an hour. Instantly, you can have a delicious and healthy meal.
Green Chef is composed of food fanatics and a team of professional who are passionate and dedicated on coming up with exceptional and creative recipes for healthy, delicious meals. All the recipes they offer cater to nutritional restrictions such as paleo, vegans, gluten-free, carnivore, omnivore as well as wide selections of vegetarian recipes. Thus, this makes Green Chef the most complete meal kit delivery service company today.
Keep reading our honest Green Chef review to learn more.
back to menu ↑
Green Chef Ideal For
Don't have time to shop and prepare ingredients
Are searching for a healthier option to frozen meals
Are searching for a vegan program or vegetarian weight loss plan
back to menu ↑
How Green Chef Works?
Green Chef is the best source of certified organic food. They work together with trusted fishermen, ranchers, farmers, as well as artisan so as to give natural ingredients for many clients. The produce they offer is carefully hand-picked, the spices are 100% organic and the meat is of high quality.
Meals delivered are safe and sound as they are put in insulated, refrigerated boxes. This helps keep the ingredients fresh and retain the natural taste. The ingredients are already cut and sliced to avoid waste, as well as the spice, meat and produce. You will receive a recipe made by their professional chef and is easy to follow as well. In fact, it only takes minutes to prepare these meals.
Green Chef offers lots of meal plans to choose from in order to please the nutritive requirements and at the same time meet the specific nutritional needs of every client. They present interesting dinner ideas for vegans, carnivores as well as vegetarians.
Not like other meal kit delivery providers out there, Green Chef membership is automatically renewed on a weekly basis. But, members have the choice to withdraw their subscription. They can also make a modification to their subscription like schedule to get deliveries every two or four weeks, or skip one week and change the meal plan received weekly.
back to menu ↑
What Makes Green Chef Different?
What really makes Green Chef different from other meal box service providers? Green Chef provides many good choices of food for those who are on a particular diet. Here, you can opt for recipes for vegetarians, meat lovers and so forth. All the recipes are made by in-house chef. Paleo diet foods are also available.
With this meal kit company, worry no more about the quality of food you will be going to receive. They guarantee that the foods are healthy and tasty. Each ingredient is carefully chosen, good for the body and GMO free. This food delivery service could save you stress and time you will otherwise experience on grocery shopping.
Another reason that makes this company apart from the rest is that they focus on providing organic ingredients. They play a role in telling people regarding the significance of food waste. Packaging and boxes you get from them is reusable or recyclable.
Flexibility is another essential feature of this company. You will not find a company that allows you to alter the meal plan anytime you want or arrange the day and time of delivery according to your schedule. They also allow customers to choose their delivery day, week or month. You can get delivery on a weekly basis. Also, you can choose to receive delivery every two or four weeks. It is all up to you.
back to menu ↑
Green Chef Meals & Menus and Recipes
Green Chef has wide selections of exclusive meal plans. At present, they include Gluten-Free, Paleo, Vegan, Keto, Carnivore, Omnivore as well as Vegetarian.
Green Chef can also provide meals for people who are not into a special diet. This is simply because they take customers health as their main priority. All ingredients are GMO-Free, organic and don't have hormones or antibiotics. They work along with a team of professional chefs and nutritionists to make sure that the foods offered are healthy and delicious.
Green Chef provides extraordinary selections of healthy and easy to prepare recipes. These are made by chefs and even those without experience in preparing food will find these recipes easy to prepare. Through Green Chef, you can become a clever chef in the eyes of your loved ones.
Green Chef allows you to choose from family plan or 2-person. They offer 7 diverse 2 person meal plans wherein you get 3 meals good for two on weekly basis. You get adequate ingredients for two portions.
If you opt for a family meal plan, you receive two family style dinners a week, both portioned for families with four members. Meals are made keeping in mind the nutritive values, so you'll get recipes right for you and your kids as well. Family meal plans offer a limited amount of options like carnivore and omnivore.
back to menu ↑
Green Chef Health & Nutrition
This meal kit service provider works straight with local farmers. So, you are only getting the best and freshest ingredients. By choosing Green Chef, you also help artisan and local suppliers to strive in their business.
The fact that Green Chef is USDA certified organic company; they are held to an utmost standard with regards to the superiority of their foods. So, this only means that they have the best accuracy with regards to tracking, labeling, food handling and food safety.
back to menu ↑
Green Chef Fitness and Activity
It is highly advisable for you to exercise at least half an hour on a daily basis, as this will help you keep your body fit. Green Café can help you in your weight loss objective as they offer food specifically made for this objective.
back to menu ↑
How Easy Is Green Chef To Follow?
Green Café meals are easy to follow. There are approximately seven to eight steps to prepare each meal, however each one is made in a smart and effective way. They offer recipe cards to make preparing food easier and faster.
back to menu ↑
Green Chef Plans & Pricing and Costs
With regards to their meal plans and pricing, Green Chef charges customer for every meal or per portion. With the two-person meal plan, you get three dinners good for two that is equivalent to six servings. When you opt for a vegetarian plan, the cost of single servicing is $10.49. For omnivore and vegan meal plans, the cost is $11.99. Gluten Free and carnivore dinner will need you to pay more- every portion cost $13.49. Keto and Paleo plans are the most expensive wherein on a single meal will cost you $14.99.
With regards to family omnivore plan, you will have to pay $11.49 good for two persons. If you like meat and foods abundant in protein, carnivore program is available that only costs $12.99. Delivery is not free. You will need to pay $9 for the delivery service.
back to menu ↑
Green Chef Delivery Areas
Green Chef delivers meals almost in any part of the US. But, there are specific places in Louisiana which are not covered. They do not deliver to Hawaii and Alaska as well.
back to menu ↑
Green Chef Help & Support and Customer Service
For more queries or concerns, you can call (888) 236-7295 or visit the company FAQ web page.
back to menu ↑
Green Chef Pros and cons
---
PROS:
Wholesome, organic components for each recipe
Recipes are made by in-house chef
Wide selections of meal programs to meet specific dietary needs
Choose delivery day you want
CONS:
Customization options are not available
Just two programs available in the family plan
---
back to menu ↑
Bottom Line
In general, Green Chef is the best choice for a healthy and delicious meal kit delivery. They have shown that it is likely to cook a healthy and nutritious meal in just a matter of 30 minutes. The people behind this company work hard to come up with exceptional meal programs that will meet nutritional requirements of every customer. They only use the best and the freshest ingredients in order to provide the safest and nutritious foods in your table. Green Chef meals are expensive; this is simply because the ingredients they use are 100 percent organic. Every meal Green Chef delivers to your home was tasty, fresh and nutritious.
To make the preparation of foods easier and stress free, Green Chef includes a recipe card that will guide you to the right way of preparing the food you want.
Green Chef Review
Green Chef is the best meal kit delivery service provider for singles and families as well. They offer 100 percent organic ingredients, easy to cook recipes and recipe guide. This allows you to enhance eating habit and lead an improved lifestyle.
PROS
Great selection of meal plans for diverse diets
Organic ingredients and exceptional easy to prepare recipes made by chefs
Weekly delivery to approximately any part of the US
Add your review
Green Chef Discounts, Coupons and Promo Codes
We found 4 verified Green Chef Discounts, Coupons and Promo Codes for Mar. 2021. If some of the Green Chef coupon codes have expired, please contact us, thank you for your help.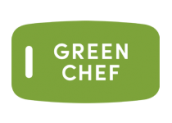 $50 OffGet $50 off Your First Box at Green Chef with promo code!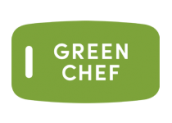 $40 OffGet $40 off your first box today at Green Chef with coupon code!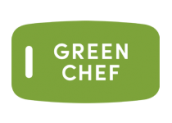 Free GiftGet 4 Free Meals with any order with coupon code!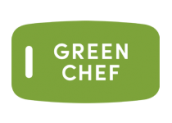 Free GiftGet 2 Free Meals on First order with Email Sign Up with coupon code!
Compare Green Chef with other Companies' Services, Plans and Products
If you like Green Chef but aren't sure whether it's the best ideal choice for you, and may want to compare Green Chef with other Companies' Plans, Products, and Services that similar to Green Chef, or Green Chef Alternatives and Green Chef Competitors, Which companies' services like Green Chef. You can take a look at our professional comparisons below to discover if one of them is more suitable for you.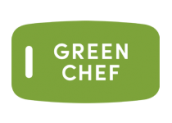 Updated : 03.01.2021.