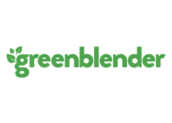 ---
GreenBlender Overview
Green Blender is a reputable food delivery service provider that assures to provide super food smoothies made of natural ingredients right at the comfort of your home weekly. They aim to address one issue a lot of people are facing daily. Eating healthy indeed is very beneficial for your body, but it's hard to follow. You need to buy the right food and continuously refill your cupboards. With GreenBlender, everything is possible.
GreenBlender continues to provide super food smoothies since 2014. This New York based company is determined to help clients enjoy healthy and delicious smoothies, with ingredients and recipes delivered straight to their address. GreenBlender delivers to forty fives states in America and keep in extending their service to other places. They source their vegetables and fruits from local farmers, wherein the ingredients are Non-GMO and a hundred percent organic.
According to experts healthy smoothies provide many health benefits. It can avoid colon cancer, provide healthy skin etc. However, preparing a smoothie is a hassle to many people out there. Worry no more because GreenBlender take out this stress from you. They offer easy to prepare smoothies. All you have to do is to put the water and that's it. You can now benefit from fresh fruits and vegetables without the tedious preparation. Read on to find out more about GreenBlender and how this company helps you have an optimum health.
Keep reading our honest GreenBlender review to learn more.
back to menu ↑
GreenBlender Ideal For
Vegetarians who like to try new recipes of smoothie
Everyone who loves smoothies
Everyone who want to lose weight and have a healthy life away from various kinds of illness
back to menu ↑
How GreenBlender Works?
On a weekly basis, you get five new recipes of smoothies. Subscribers will also get ingredients that are pre-portioned to make ten smoothies, 12 ounces each. This company claims that the recipes are handmade by the premier and professional nutritionist to guarantee they are filled with essentially nutrients and the best flavor.
You drink smoothies on a weekly basis to be healthier. According to Green Blender, smoothies can help you obtain clear skin, mental clarity, weight loss, improved energy, avoid medical issues, lessen the risk of certain cancer and avoid heart disease too.
All smoothie recipes are made to have 2 12-ounce servings of smoothies; this allows you to share with friends or for you alone. The fact that Green Blender is subscription-based allows you to cancel or pause your subscription anytime you want.
Mainly, you received a box filled with vegetables and fruits per week together with a list of recipes, storage suggestions and healthy tips. The ingredients are placed in Ziploc bags and shipped in enclosed in a hard cardboard box. You can instantly use the vegetables and fruits upon the arrival, or you can put them in your fridge for future preparation. Since, these fruits and vegetables are organic, they don't easily rotten. The ingredients are portioned, so this helps you avoid food waste. You only get the right amount of nutrients needed.
back to menu ↑
What Makes GreenBlender Different?
This company is established with the aim of changing the lifestyle of many Amercian people. This is through including smoothies in their diet. It offers natural and locally sourced superfoods and fresh produce that is 100% nutritious. The balanced recipes on the other hand allow you to simply put everything into the juicer and enjoy amazing benefits of fruits and veggies without too much effort. These smoothies are not just healthy but tasty as well.
The Blend is GreenBlender's blog wherein you can read lots of informative articles regarding healthy living and superfoods available and their benefits. Here, you can also get information on how to fight signs of aging with the help of fruits and vegetables and tricks on how to enhance digestion. This blog offers many tips and tricks on how to remain fit, maintain young appearance and how to feel good always.
If your friends or loved ones love smoothies, Green Blender provides affordable and exquisite gift exclusively for them. They offer gift card that starts at $25. They also offer exceptional Essential Superfood Sampler for only $39, which includes top six superfoods including organic baobab, maqui berry, lucuma, reishi mushroom, maca and moringa.
back to menu ↑
GreenBlender Meals & Menus and Recipes
GreenBlender offers eight all new smoothies on a weekly basis. All recipes are vegetable-friendly and 100 % gluten free. In fact, 5 out of 8 smoothies are vegan and dairy free.
Every smoothie has sustenance information and labels which offer information on its dietary value as well as health advantages. You can pick the ones which are abundant in protein, fiber, calories or low in sugar. Smoothies which have a relaxing and soothing effect help your skin glow, improve immunity, provide you energy needed all through the day as well as has anti-inflammatory properties.
These recipes are easy to prepare, all you need is water and a blender. GreenBlender offers all the needed ingredients already proportioned, so there is no need to measure the amount of ingredients needed. All you have to do is to put all the ingredients in your blender, switch on and that's it. After a couple of minutes you will now have a healthy and refreshing smoothie. GreenBlender has more than 800 amazing smoothie recipes to choose from.
back to menu ↑
GreenBlender Health & Nutrition
On a weekly basis, this food delivery company delivers portioned superfood ingredients and 5 mouthwatering recipes to subscribers. This allows them to blend ten smoothies.
Superfoods, vegetables and fruits found in GreenBlender smoothies are locally sourced from organic farms. These ingredients are packed with minerals, vitamins, fiber, proteins as well as antioxidants for a glowing skin, weight loss, improved energy and a healthy body in general. These essential nutrients can also help avoid risk of certain cancer.
back to menu ↑
GreenBlender Fitness and Activity
Smoothies can help you lose weight and at the same time get rid of toxin in your body, leading to a healthy body away from various kinds of diseases.
back to menu ↑
How Easy Is GreenBlender To Follow?
GreenBlender recipes are so easy to prepare even by those who don't have skills in the kitchen. All you need is a blender and water, and just a matter of 20 minutes you will now have nutritious, healthy drinks for you and your family.
back to menu ↑
GreenBlender Plans & Pricing and Costs
GreenBlender allows subscriber to pick between three plans which fully differ in time and period. With every plan, subscribers get deliveries on a weekly basis including five delicious recipes which yield ten servings.
Fresh Start or known as week to week plan is available for subscribers who aren't fans of continuing commitments. This plan is available for $49 a week. They also offer Monthly Challenge plan that allows you to save 10 percent. This plan has a total price of $176 a month. If you decide to pre-pay for twelve boxes, they will cut $120 off the total amount and allow subscribers to get three months worth of smoothies for only $468. The best thing about this is that they offer free shipping on your orders.
back to menu ↑
GreenBlender Delivery Areas
GreenBlender doesn't deliver countrywide. At present, they ship to Arkansas, Alabama, Arizona, , California, Connecticut, Colorado, Delaware, Florida, Georgia, Illinois, Idaho, Iowa ,Indiana, Kentucky, Kansas, , Louisiana, Massachusetts, Maine, Maryland, Mississippi, Missouri, Michigan, New Hampshire Nebraska, New Jersey ,Nevada, New Mexico, North Carolina, New York, Oregon Ohio, Oklahoma, Rhode Island ,Pennsylvania, South Carolina, Tennessee, Texas, Utah, Virginia ,Vermont, West Virginia, Washington, Washington DC, Wyoming and Wisconsin.
A number of zip codes in the aforementioned states might not be covered by their service yet. On the other hand, GreenBlender keeps on working harder to expand their service area.
back to menu ↑
GreenBlender Help & Support and Customer Service
When it comes to help and support, GreenBlender has less support and help options available. There's no live chat available from their website. Contact number is not indicated on their website as well. So, it is hard for customers to keep them in touch if they have queries or questions. FAQ however is available for further details about their services.
back to menu ↑
GreenBlender Pros and cons
---
PROS:
Cost is low, in just $4 for every serving; you will have delicious and nutritious smoothies
Enough ingredients to share with friends or loved ones
Smoothies have essential vitamins, minerals, antioxidants as well as proteins
Delivering include the whole thing client's needed vegetable, fruits as well as superfoods
CONS:
Meal options is not available, only smoothies
Limited delivery areas
---
back to menu ↑
Bottom Line
It doesn't matter if you are a vegetarian, a vegan or simply want to keep yourself healthy and look good, GreenBlender can help you achieve your health and fitness goal. Making fresh and nutritious smoothies is easy and fast, the ingredients are organic, farm fresh, locally sourced and well-portioned. They offer low plans and pricing and provide free shipment. If you want to keep your body active, healthy and far from various kinds of diseases, try smoothies from GreenBlender.
GreenBlender Review
Green Blender is a reputable food delivery service provider that assures to provide super food smoothies made of natural ingredients right at the comfort of your home weekly.
PROS
Healthy, fresh and nutritious smoothies on a daily basis
Cost $4 for every serving
All vegan recipes only
Smoothie ingredients are well portioned, avoiding food waste
Add your review
GreenBlender Discounts, Coupons and Promo Codes
We found 5 verified GreenBlender Discounts, Coupons and Promo Codes for Mar. 2021. If some of the GreenBlender coupon codes have expired, please contact us, thank you for your help.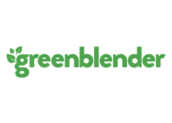 20% OffGet 20% off Your First Box + Free Shipping with promo code!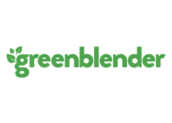 $20 OffGet $20 off Your First Box + Free Shipping with coupon code!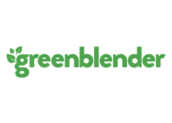 $10 OffGet $10 off Your First Box with coupon code!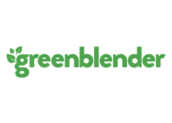 $5 OffGet $5 off Your First Box with coupon code!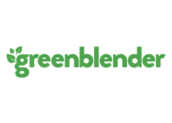 Free ShippingGet Free Shipping any order with coupon code!
Compare GreenBlender with other Companies' Services, Plans and Products
If you like GreenBlender but aren't sure whether it's the best ideal choice for you, and may want to compare GreenBlender with other Companies' Plans, Products, and Services that similar to GreenBlender, or GreenBlender Alternatives and GreenBlender Competitors, Which companies' services like GreenBlender. You can take a look at our professional comparisons below to discover if one of them is more suitable for you.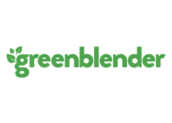 Updated : 03.01.2021.