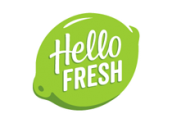 ---
HelloFresh UK Overview
With a concept of bringing fresh and healthy ingredients right at your doorstep anywhere you are in the world, HelloFresh UK is one of the premier meal delivery service providers today. Aside from being the leader in this kind of service, they are also one of the largest. In fact, they offer services to various countries including AU, CA, UK and USA. HellowFresh UK was launched by Jessica Nilsson, Dominik Richter and Thomas Griesel in 2011 in Berlin.
HelloFresh UK aspires to give you the chance to enjoy nutritious home-cooked foods without planning, no grocery shopping, no measuring and no pressure. Subscribers will get the whole thing needed for weeknights meals shipped for free and the ingredients are well-planned and source from local farmers.
Each meal box includes high-quality, seasonal and wholesome food acquired straight from butchers, small farmers, fellow culinary enthusiasts as well as fish mongers. It also comes with easy to follow recipe guide from a wide array of cuisine. Each one is reviewed by in-house nutritionist to make sure they are both nutritious and balanced.
In general, HelloFresh UK wants to make cooking easy and convenient, feature high quality ingredients and superb recipes, and to get rid of food waste through offering you with only the right portion sizes.
Keep reading our honest HelloFresh UK review to learn more.
back to menu ↑
HelloFresh UK Ideal For
Couple with hectic schedule and don't have time to prepare foods
Those who wishes to get enthused and have fun preparing nutritious meals
back to menu ↑
How HelloFresh UK Works?
HelloFresh UK works in a very simple way. First, you pick from a menu packed with delicious recipes made by the team of culinary experts. They do all the hard work including the planning, selection process, shopping, measurement and pre-production. Upon the arrival of your orders, open the box and follow the fast and easy recipes to cook amazing meals.
On a weekly basis, delivery boxes have ingredients for new sets of recipes. The box will contain everything needed to cook home meals, excluding any assumed pantry spices. Recipes can be viewed on their site one week prior, with notification given to you on the ingredients are unspecified to already be present in your panty or fridge. This allows you purchase not available staples.
Three Kinds of Meal Boxes Available:
Classic Box: Contains 3 or 5 meal packs ideal for two to four persons
Veggie Box: Has 3 meals ideal for two or four vegetarians
Family Box: 4 meals for two adults and two to three kids
HelloFresh UK offers flexible subscription. You can pause or stop subscription. You can make any modifications or terminations you want up until the cut-off date.
HelloFresh UK blog is provided to help you broaden your skills regarding health, cooking knowledge, kitchen tools, personal stories and many others.
back to menu ↑
What Makes HelloFresh UK Different?
With HelloFresh UK, you get innovative and high-quality ingredients and easy to prepare recipes. This company gives you the chance to bring out your talent in cooking. HellowFresh UK according to Jamie Oliver is not just a meal delivery service company. It's a growing network of people who love and enjoy cooking tasty and nutritious foods from scratch, only using the healthiest and freshest ingredients. They organize interactive culinary experience that allows its clients to know each other very well while enjoying exquisite food and fine wine.
This company never seizes to boost its offer. They continue to find new approaches to keep their clients happy and contented. This is perhaps the reason why they set apart from the rest. They launched their own wine club last May 2017, allowing their subscriber to enjoy fine wine along with their meals. You can order only red wine, or just wine or a mixture of the two. The choice is all yours.
This company also put the safety of the environment on top of their list. All recipes and the amount of ingredients are well-portioned, this allows for zero waste. This is also the first company in the US that utilizes the newest sustainable packaging called as Northbox Insulated Boxes. These are made of 100 percent recycled components and are made to make it simpler for you to recycle or reuse.
back to menu ↑
HelloFresh UK Meals & Menus and Recipes
As mentioned above, HelloFresh UK provides three basic meal plans. Each plan has a separate menu and diverse ordering choices.
Classic Plan: This plan allows customers order three to four recipes a week good for 2 persons or three recipes a week for four persons. You can select from eight recipes which appear on Classic menu a week. It has the widest array of recipes with a carefully chosen selection of fish, meat, grains and produces.
Veggie Plan: Allows you to order three recipes a week and choose whether you like to cook for two or four people. Menu under this plan has three recipes. You can skip a delivery if you don't want the weekly offer.
This plan provides a great quantity of seasonal produces, healthy grains, as well as vegetarian-friendly proteins.
Family Plan: This is intended for a family of four members. You can opt for two or three recipes a week. Recently, this plan has been modified. Now you can opt for five recipes a week rather than just 3. This is ideal for family's giving priority to kid's health and well-being. The recipes are easy to prepare.
HelloFrash UK offers an array of allergen-free meals and also meals for diverse diets. Aside from kid friendly, vegetarian as well as omnivore's dishes per week, there's a bunch of nut-free, egg-free, gluten-free as well as dairy-free recipes.
back to menu ↑
HelloFresh UK Health & Nutrition
Meals offered by HelloFresh UK are highly recommended by dietitians. Usually, meals are wholesome and healthy which involve vegetables, starch and grade. Some meals also come with fruit.
HelloFresh UK is dedicated to providing their clients with superior and healthy ingredients which are both delicious and fresh. They partner with reliable and trusted sources to get all of their ingredients. They offer organic produce as well.
HelloFresh UK has professional dietitians and chefs developing the recipes every week. So, expect for a mouthwatering and healthy dishes. Even if some might not be your main option, it is great chance to broaden your taste and try new recipes right from your kitchen.
back to menu ↑
HelloFresh UK Fitness and Activity
HelloFresh UK put customer's health and wellbeing in mind. This is why they make sure that the meals are fresh and nutritious.
back to menu ↑
How Easy Is HelloFresh UK To Follow?
Every recipe they offer is evidently labeled with an intricacy level. This allows you to see which one may need a bit of work or skill. However, this does not mean that those with no skill experience in the kitchen must be intimidated. They offer easy to follow guide for every recipe.
back to menu ↑
HelloFresh UK Mobile App
HelloFresh UK has an app for android and iOS device. This allows customers all over the world to order meals online. This app was made to grow the loyalty of its existing clients and to catch the attention of potential clients as well.
back to menu ↑
HelloFresh UK Plans & Pricing and Costs
HelloFresh UK recipe boxes price depends on serving and number of recipes you like to cook a week. Their classic box good for two persons will cost you lb34.99 or lb5.83 for every serving, if you're ordering three recipes, lb41.99, if you're ordering four recipes, and lb48.99 for five recipes. Classic box price with three recipes for three persons is lb48.99. The Classic box that has three recipes for four persons costs lb58.99.
The Rapid Box that has three recipes for two people costs lb34.99 or lb5.83 per serving. Rapid box price with three recipes for four persons is lb58.99 or lb4.92 per serving.
The Family box good for 2 adults and two children will cost your lb53.99 or lb4.50 for every serving, once it includes three recipes and if it has four recipes it will cost you lb63.99 or lb4 per serving. Delivery of orders is free of charge.
back to menu ↑
HelloFresh UK Delivery Areas
This company delivers meals all throughout the UK area, excluding Islands and Highlands. Deliveries outside and within the M25 happens during Mondays, Tuesdays, Thursdays as well as Saturdays, between nine in the morning and six in the evening. Customers within M25 have the option to get their orders in the evening.
back to menu ↑
HelloFresh UK Help & Support and Customer Service
For further details, you can visit their FAQ section. You can also contact customer care for queries and concerns. You can visit their social media page for current offering.
back to menu ↑
HelloFresh UK Pros and cons
---
PROS:
Easy to prepare recipes and wide selection of flavors and cuisines
Offer vegetarian options
Cancel or pause your subscription
Tasty and fresh meals right at your doorstep
Vegetarian, gluten-free, egg-free, kid-friendly, dairy-free as well as not-free options
Wine club
CONS:
Only eight options to select from weekly
Expensive
No breakfast and lunch
---
back to menu ↑
Bottom Line
HelloFresh Uk is your trusted meal delivery service in UK. They offer superior ingredients and easy to follow recipe guide. This allows you prepare the food you want in no time. Getting their service means eliminating the stress and hassle of meal planning.
The meals are well-made to accommodate the dietary requirements of every customer. They also provide wine club for wine fanatics and get deliveries of high quality wine on a monthly basis which goes along with your food. Ordering is so fast. They have very flexible subscriptions and shipping of orders is free.
HelloFresh UK Review
HelloFresh Uk is your trusted meal delivery service in UK. They offer superior ingredients and easy to follow recipe guide. This allows you prepare the food you want in no time. Getting their service means eliminating the stress and hassle of meal planning.
HelloFresh UK Discounts, Coupons and Promo Codes
We found 2 verified HelloFresh UK Discounts, Coupons and Promo Codes for Mar. 2021. If some of the HelloFresh UK coupon codes have expired, please contact us, thank you for your help.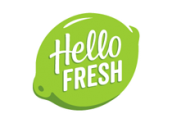 45% OffGet 45% off with promo code!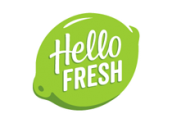 lb10 OffGet lb10 off When You Sign up for the HelloFresh Newsletter with coupon code!
Compare HelloFresh UK with other Companies' Services, Plans and Products
If you like HelloFresh UK but aren't sure whether it's the best ideal choice for you, and may want to compare HelloFresh UK with other Companies' Plans, Products, and Services that similar to HelloFresh UK, or HelloFresh UK Alternatives and HelloFresh UK Competitors, Which companies' services like HelloFresh UK. You can take a look at our professional comparisons below to discover if one of them is more suitable for you.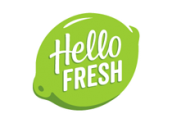 Updated : 03.01.2021.