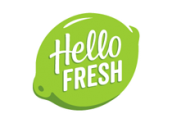 ---
HelloFresh Overview
HelloFresh has a humble beginning. It was launched by 3 food fanatics namely Thomas Griesel, Dominick Richter and Jessica in Berlin in 2011. This was intended to make it easier for each one to get the best and wholesome ingredients and effortlessly cook them right at the comfort of their homes. The three starts this business by spending their free time packing shopping bags and personally deliver them to friends and family, and in just a few months the business grows. They start to deliver boxes to customers from all corners of the globe. Now, HelloFresh is one of the premier food delivery providers, and maybe one of the biggest. HelloFresh vision is to bring fresh ingredients to customers all over the world. Right now, HelloFresh is known internationally with networks of happy and contented clients in various countries such as AU, CA, UK and US.
HelloFresh aspires to give you the chance to enjoy healthy home-prepared meals without the hassle of shopping and planning. You'll get everything needed for weeknight foods with free delivery and the ingredients are well planned and sourced locally. Each meal box HelloFresh offer includes high quality, seasonal, as well as fresh obtained straight from butchers, small farmers, fish mongers as well as fellow culinary fanatics. Each box also comes with an easy to follow recipes. The meals they offered are checked by the in-house dietician to make sure they are nutritious and balanced.
HelloFresh in general claims to make preparing food easy and convenient for everyone. They give you with only the right portion sizes in order to do away with food waste. They put together boxes of wholesome, fresh ingredients planned to make cook cooking stress free. The menu they offer changes on a weekly basis, this is aimed to give you exciting new recipes which are not too complex for the regular home cook.
Keep reading our honest HelloFresh review to learn more.
back to menu ↑
HelloFresh Ideal For
On the go couples who like to save time from grocery shopping and meal planning
Men and women wanting a healthful and balanced substitute to frozen supermarket meals
Those who wishes to get enthused and have fun preparing simple yet healthy and mouthwatering meals
back to menu ↑
How HelloFresh Works?
HelloFresh works in a very simple way. First, you have to select from a menu packed with delicious recipes made by the professional team of culinary experts working exclusively to HelloFresh. These culinary experts will do the meal planning, selection, buying, and pre-production. They also ensure that every ingredient is in a right amount.
Once the HelloFresh meal box arrives, all you need to do is to follow the quick-and-easy recipes to cook wonderful home-cooked meals. Every week, delivery boxes have ingredients for a fresh set of amazing recipes. The meal box that will be delivered contain everything you want to cook the meals, apart from unspecified pantry items such as salt and pepper, oil, soy sauce, milk, egg, vinegar, white wine. A week before, recipes are published on their website, with notification provided to subscribers at the pantry items needed. So, this gives you ample time to purchase any staples you do not have yet.
HelloFresh offers three kinds of boxes such as:
Classic Box: This comes with 3 or 5 meal packs ideal for two to four individuals
Veggie Box: This makes 3 meals ideal for two or four people following a vegetarian diet
Family Box: This makes 4 meals ideal for family with 2 to 3 children
The best thing about HelloFresh is their flexibility in their subscription. You can suspend your subscription if you don't want to receive the menu for the week. So, you are not locked in any regular agreement. You can also make modifications with your subscription or you can cancel it until the cut-off date.
If you want to know more about cooking, the benefits of specific foods or ingredients, please feel free to visit their blog. Here you will find lots of interesting topics like kitchen tools, cooking instructions, personal stories, interesting recipes and many others.
back to menu ↑
What Makes HelloFresh Different?
What makes HelloFresh apart from the rest? Well, this food delivery business stands out from the others when it comes to customer service and their approach. HelloFresh is not just your typical food delivery service provider but also your health buddy. Aside from giving you easy to follow recipes and fresh and wholesome ingredients on a weekly basis, they also ensure that you get the needed nutrition to live a healthy lifestyle. Your only job is to choose the meal plan you want.
According to Jamie Oliver, this food delivery service provider is more than a company. It's an emerging community of people that love cooking healthy and tasty food from scratch, only using the healthiest and freshest ingredients. Oliver is notorious for partaking in socially responsible plans long ago and he battled many fights to hearten everyone to take their meal into their own hands. Jamie's awesome idea allows everyone to do precisely that- knows more about the ingredients and makes them tasty meals following creative and simple recipes.
If the concept of this business as a community seems like a smart marketing, well that is not the case. HelloFresh works very hard to bring its fans as one and let them experience all the advantages of being part of their family. They organise exquisite interactive cooking experience like FreshMeets that allow its clients to know one other more while enjoying exquisite food and sipping fine wine.
These reasons put HelloFresh at the top of a food delivery service industry. However, what really makes them renowned is that they never seize to perk up their offer and keep on looking for new ways to keep their customers happy and contended. Another amazing development is the launching of the company's own wine club happened in May 2017. This allows clients to enjoy high quality wine along with their healthy meals. You can order six bottles of wine of pure white or red or a blend of the two.
This food delivery service not just offers high quality meals, but they also aim at having a clean environment. All recipes and amounts of ingredients are watchfully measured, thus this avoids food waste. What is more, HelloFresh is the first company in the US that utilizes Northbox insulated containers; this is the newest sustainable packaging available. These are made of 100 percent recycled materials and are intended to make it simpler for you to reprocess them.
back to menu ↑
HelloFresh Meals & Menus and Recipes
Above shows that HelloFresh provides three basic plans; classic, veggie and family plan. Every meal plan has a separate menu and diverse ordering choices.
Classic Plan: This allows customers to order three or four recipes a week for two people or three recipes a week intended for four persons. You can pick from eight recipes which show on the Classic menu each week.
Veggie Plan: This meal plan allows customers to order three recipes weekly and they can decide whether they want to cook for two or four people. The menu features three recipes, this eliminates choosing and picking. You can skip a delivery if you don't want the weekly offer.
Family Plan: This meal plan is intended for a family with four members (2 adult and 2 kids). You can choose whether you want to get two or three recipes a week. Recently, this plan has been redesigned so you can now select from five recipes weekly instead of only three. There are lots of dishes offered for you each week. This allows you to get the one you want.
Classic Plan
This has the biggest array of amazing recipes with a carefully chosen range of fish, meat, grains and produce. Together with appealing twists on the usual favorites, you'll often see exceptional recipes which will improve your skills in cooking. September of 2017, they included incredible twenty minute meals on their Classic menu. This enables you to have meals ready fast, without too much effort.
Vegetarian Plan
This meal plan provides a great amount of healthy grains, vegetarian-friendly proteins and seasonal produce. Even aimed for the pickiest vegans, for sure a lot of people who love eating meat will also enjoy the tasting recipes offered in vegetarian plan.
THE FAMILY PLAN
This meal plan is carefully made to address the sensitive tummies of growing up kids. When considering the health of your family, lots of attentions are put into conserving the taste, savor and sustenance even if you are restraining the spices. Preparing meal together is the best way to get the whole family in the kitchen. Family plan recipes can be prepared for as low as 30 minutes only. All you need is two pots and these recipes are easy to prepare. This is also a good bonding moment. On a weekly basis, you will get the choice to get a recipe made by Jamie Oliver a renowned food campaigner and best celebrity chef in the country.
Even if the menus offered by HelloFresh changes on a weekly basis, customers are assured that allergen-free meals and those meals for diverse diets are still the same. Aside from kid-friendly, vegetarian, as well as omnivores dishes per week, there're also a lot of dairy free, nut-free as well as gluten free recipes which are labeled plainly for easier browsing and picking.
To get to know more about the recipes and procedures required in preparing these meals, please feel free to visit HelloFresh website and go to Our Recipes section. You can see the menus from previous weeks, and up and coming ones as well as recipes which are recommended by Jamie.
back to menu ↑
HelloFresh Health & Nutrition
Dishes offered by HelloFresh are well thought-of by dietitians. Usually the meals are healthy, wholesome and contain fresh vegetables, along with starch or grain, and oftentimes protein. There are also dishes integrated with fresh fruit.
HelloFresh like other food delivery service providers is committed to only providing you with the best and the healthiest ingredients. To make this happen, they partner with reliable sources in the nearby areas to source all of the ingredients needed. With regards to produce, the whole thing will not be natural or organic, but they are of high-quality, safe and healthy, in season and most of all obtained from farms which are certified and trusted. Even if their focus is not firmly organic meals, still they offer produce which is 100 percent fresh.
HelloFresh is composed of a team of professional dietitians and chefs creating the meals you receive weekly. Due to the knowledge and years of experience of this team, expect healthy and mouthwatering recipes made only of the best ingredients. Even if some dishes might not be your choice, it is a good chance to try new ones.
back to menu ↑
HelloFresh Fitness and Activity
Exercising at least one hour or less on a daily basis and combine it with healthy meals from HelloFresh you will be on your way to having a healthy and slim body.
back to menu ↑
How Easy Is HelloFresh To Follow?
A lot of reviews show that HelloFresh recipes are easy to follow. Each recipe offered is clearly marked with a difficulty level. This allows you know which recipes need skills and time to prepare. If you don't have talent in cooking, you don't have to be intimated as they offer easy to follow guide for every recipe.
Every recipe has included the necessary ingredients excluding pepper, salt, as well as cooking oil. They also offer a thorough recipe card with colorful pictures and easy to follow cooking guides. There is also a card with tricks and tips on cooking steak, the technique on slicing the meat etc. If it is your first time to cook steak, then you may find this card very helpful.
back to menu ↑
HelloFresh Mobile App
HelloFresh mobile app is applicable for Android and iOS devices. They are equipped with many essential features. This mobile app allows you to order your food anywhere you are.
They decided to create this Mobile app in order to augment the loyalty of their existing clients and to attract more clients as well.
"Our app is intended to show our users, in an easy and uncomplicated way, how much fun it is to cook with HelloFresh. It is also a very interesting app for those non-HelloFresh users, as they can view and prepare all of our recipes at home. " this is what HelloFresh Netherlands and Belgium's Maartje Frederiks say.
back to menu ↑
HelloFresh Plans & Pricing and Costs
HelloFresh provides many weekly plans to choose from. You can decide on 3 meals with the price of %59.94 or $9.99 for every meal, 4 meals with a price of $84.90 or about $10.60 for every meal or 5 meals with the price of $99 or $9.90 for every meal a week. These meals are ideal for two persons. In case you want to order meals good for four persons. HelloFresh offer 3 meals per week with the price of $129 or $10.75 for every meal.
You have to sign up first if you want to experience the goodness of HelloFresh meals. Your subscription can be paused, changed or revoked without additional expense until a specific time prior to the delivery. The expense depends on the box you pick and the number of meals as well. The cost range from $8.75 up to $11.66 for every meal, delivery is free of charge. You can also order a sample box, just in case you are not sure if you like it or not. But, the price is a bit higher than the standard subscription, with $9.37 up to $13.33 for every meal.
HelloFresh CA, HelloFresh AU, as well as HelloFresh UK recipe boxes prices depend on the amount of people you're cooking for. This also depends on how much meals you like to cook a week. HelloFresh UK's meal delivery is free of charge always.
back to menu ↑
HelloFresh Delivery Areas
US:
HelloFresh offers its meal boxes right to your doorstep all through the United States area. Their services are limited to Alaska and Hawaii, but at present they are working on it. They offer free delivery services and they are shipped in protected and insulated boxes and well packed in order to keep the ingredients fresh and it will last for seven days.
UK:
HelloFresh UK offers meals all throughout the UK area, excluding the Islands and the Highlands. Deliveries both inside and outside the M25 are done on Mondays, Tuesdays, Thursdays, as well as Saturdays, between nine in the morning to six in the evening. On the other hand, customers ordering meals from within the M25 have the chance to get their orders in the evenings, between five in the afternoon to nine in the evening. Also, you don't need to be present during the delivery period- all you have to do is to give instruction for a safe and precise drop.
CA:
HelloFresh CA delivers to Ontario, Alberta, Manitoba, Saskatchewan, Newfoundland, British Columbia, as well as the Maritimes. HelloFresh CA is expanding swiftly and they work hard to expand their service delivery service.
AU:
HelloFresh AU delivers to Adelaide, Bendigo, Albury, Ballarat, Cairns*, Canberra, Brisbane, Bundaberg*, Central Coast, Darwin*, Gladstone*, Hervey Bay*, Gold Coast, Melbourne, Mackay*, Newcastle, Perth*, Rockhampton*, Sunshine Coast, Southern Highlands, Sydney, Tweed Heads, Wollongong Toowoomba, Townsville*, to know if they deliver to your specific address, just enter your postcode once you choose a box and go to HelloFresh AU's checkout.
Please send your email adds to HelloFresh AU if they don't offer their service to your place, and they will call you once their trucks are in your place.
back to menu ↑
HelloFresh Help & Support and Customer Service
HelloFresh website account management section helps you with lots of troubleshooting, most essentially if you are just starting out with this company. Also there's a full FAQ section that covers the whole thing you may like to know regarding their service. You can also contact Customer Care for further information.
back to menu ↑
HelloFresh Pros and cons
---
PROS:
Mouthwatering, easy to prepare meals with six simple steps. An array of tastes, flavor, cuisines as well as methods to make sure dinner is exciting
They offer wide options of vegetarian meals
Subscription is flexible you can stop or pause it anytime you want
Tasty and fresh food right on your doorstep
Simple to follow creative recipes
Healthy option to fast food
Vegetarian, gluten-free, kid-friendly, dairy-free, egg-free, and nut-free options
Free shipping
Flexible subscription
Wine club
CONS:
Not ideal for singles
Just eight options to select from per week
Expensive
Just dinner recipes provided, no lunch and breakfast
---
back to menu ↑
Bottom Line
If you want delicious meals made from healthy ingredients and at the same time gaining knowledge and experience in cooking, subscribe to HelloFresh now. Through offering you with wholesome ingredients that are locally sourced and easy to follow recipes, you are able to cook meals you and your loved ones will enjoy.
When you subscribe to HelloFresh, this gets rid of the stress and hassle of shopping for tons of groceries and weekly meal planning. With HelloFresh, everything is ready, so this saves you time and effort, giving you ample time to focus on important matters. This also eliminates the pressure of knowing what food to eat and where to find it.
HelloFresh promises to give you tasty and nutritious on a weekly basis. This will give a sense of fulfillment or satisfaction knowing that you have the best and healthiest food prepared by a skilled chef.
The menus offered are well-made to meet the need of omnivores, omnivores, picky eaters, as well as those who is allergic to gluten, dairy, nuts or eggs. Looking for a high quality, you don't have to go far as HelloFresh wine club is here. Join and get monthly deliveries of high quality wines that go perfectly with your meals. The process of ordering is easy, the subscriptions are also flexible, and they deliver it free of charge.
In spite of many good things about HelloFresh, still there some minor issues including the exact amounts of shipped ingredients. Keep in mind that each one has diverse standards with regards to portion sizes, however in due course HelloFresh stick to their promise; provide the best possible service to people all over the world.
HelloFresh Review
HelloFresh is indeed your number one source for high quality and wholesome meals. They offer their service to various parts of the world. They offer fast and stress free ordering process and subscription are very flexible as well.
HelloFresh Discounts, Coupons and Promo Codes
We found 6 verified HelloFresh Discounts, Coupons and Promo Codes for Mar. 2021. If some of the HelloFresh coupon codes have expired, please contact us, thank you for your help.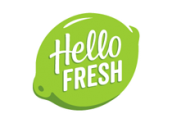 65% OffGet 65% off Your First 3 Meals with promo code!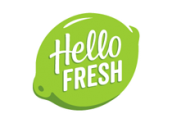 50% OffGet 50% off First Box Subscription with promo code!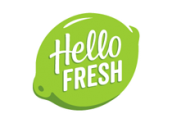 $80 OffGet $80 off Your First Purchase with coupon code!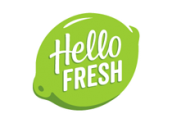 $60 OffGet $60 off Your First Purchase with coupon code!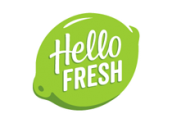 $50 OffGet $50 off Your First Purchase with coupon code!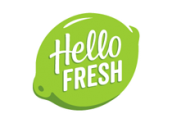 $40 OffGet $40 off First Box Subscription + Free Shipping with coupon code!
Compare HelloFresh with other Companies' Services, Plans and Products
If you like HelloFresh but aren't sure whether it's the best ideal choice for you, and may want to compare HelloFresh with other Companies' Plans, Products, and Services that similar to HelloFresh, or HelloFresh Alternatives and HelloFresh Competitors, Which companies' services like HelloFresh. You can take a look at our professional comparisons below to discover if one of them is more suitable for you.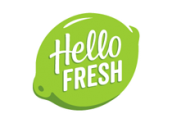 Updated : 03.01.2021.