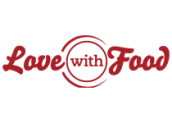 ---
Love With Food Overview
Love with Food is a food subscription box that dishes up all-natural and organic snacks with no hydrogenated oils, no high-fructose corn syrup, no trans fat and no artificial colors/flavors. At the same time, Love with Food had become a channel to help the children and their family all over the world. This could be possible in every customer's purchase of Love with Food snack box.
Aihui Ong is the founder of Love with Food. She spent 12 months of exploration by traveling to 20 different countries all around the world. On these travels, she is able to discover a lot of things, including people living in lack of water and food. As she returns to America, she found herself comforting a friend who is diagnosed with a breast cancer. Aihui cooked something for her friend as her own way of showing compassion and care.
Aihui's another friend had launched an all-natural stir-fry sauce as a business using her own savings. But the good luck seems so rough for her. With this unfortunate event, Aihui is inspired, so she'd done something good to help other people show their passion for food. She then learned to develop a website in order to help the food creators acquire a strategic distribution of products while letting the customers discover amazing treats.
These are the reasons why the Love with Food has come to life. In this success, she realizedthat she needs to do something to help the less fortunate fellows all over the world – with your help!
In every purchase of a monthly box, you can receive all-natural, organic or gluten-free snacks guaranteed to have the best taste. Aside from achieving this satisfaction, you will also be delighted knowing that you helped the hungry children, as a part of the proceed will go to their food needs. The donations go to The Global Food Banking Network and the Feeding America. Stay healthy and be wealthy with kindness by helping others. Watch out for this Love with Food review so you will know everything.
Keep reading our honest Love With Food review to learn more.
back to menu ↑
Love With Food Ideal For
Anyone who is looking for a healthy, junk-free and organic snack with no hydrogenated oils, no high-fructose corn syrup, no trans fat and no artificial colors/flavors.
back to menu ↑
How Love With Food Works?
Your first Love with Food box order is quite simple. Decide why you want to order your first box – are you going to use it at home or in your office with your mates?
Love with Food makes your first ordering very simple. You have to decide first if you want your order for your office or home. The company has created a unique box plan for office deliveries where there are enough extra snacks for everyone. You have to keep in mind that the concept of this meal delivery service is mainly focused on snacks. We checked out how the ordering and delivery works and what we have discovered is you will get a is a hassle-free, straightforward and simple ordering process.
Another notable fact about Love with Food is that it comes with a wide selection of offers for individuals choosing home plans as well as for its business customers. If you want to order for personal consumption, select the monthly option wherein you can choose from the snacks with a predefined number every month. Choose whether you wish to have Gluten-Free Box, Tasting Box, or Deluxe Box. These come with varying snacks amount, bonus points per month, and monthly delivery free of charge. When you order 1 Tasting Box, one meal will also be donated to feed hungry children, but this type of box is not available to be shipped internationally. Gluten-Free Box or Deluxe Box orders, however, are available for international shipping but it comes with a corresponding international shipment fee. Each box of the two meals you buy means hungry children will also receive the same number of the meal.
The company offers a different but lucrative offer for business customers. The selection of mouthwatering, healthy snacks can be served in offices while having less hungry children around the world. The cost of the business customer boxes is higher compared to individual customer boxes, but you will be donating 15 meals to charity for each business box you order.
You can also do a regular shopping online for anything you need if you don't want the idea of surprises and not knowing what treats you will get out of your box orders. There, you have the free rein to choose and plan on the individual snacks, spreads, sweets, treats, and even the shipping.
Another great thing about Love With Food that sets it apart is the opportunity it provides for food creators. If you want your product inclusion in any of the company's treat packs, you can directly get in touch with them. Your regular sales channel will not be able to provide the sales boost, social media exposure, and gain valuable insights from your consumers which Love with Food can provide.
If this review on Love with Food does not cover the topics you wish to know more about the process, there is a comprehensive FAQ section you can check out.
If you want to try Love with Foods for yourself before introducing it to your workmates, you should perhaps select a monthly subscription that will give you a liberty to taste a wide variety of snacks every month. In your subscription to Home Plan, you can choose whether to have the:
Tasting Box – 1 meal will go to the donation
Deluxe Box – 2 meals will go to the donation
Gluten-Free Box – 2 meals will go to the donation(shipping is charged for international orders)
Aside from the mentioned Plan they also have the Office Plan in which in every plan tray, Love with Food is donating 15 meals to the food banks to feed the hungry children. Also, one or two meals under this plan are transferred to Home Plan box.
Typically, you can get different snack amount, points for the monthly bonus and free shipping in the monthly deliveries. There is another option you can go for if you are not into great surprises. Use the online shop so you can select your own individual snack, sweets, spreads, and treats and enjoy them at home.
back to menu ↑
What Makes Love With Food Different?
As mentioned above in this review, the primary focus of the company is providing healthy snacks. They are not the pioneer in this industry, but they have managed to create a name for themselves that separates them from the competition, and that is providing a healthy option for food lovers delivered right into your doorstep. You don't even have to worry about nutritional facts about all the items you want to order as they are already provided for you.
Regardless of whether or not you have a specific nutritional or medical needs, you have to follow, appropriate labels in categories have are available in all their products. Aside from the gluten-free snacks aforementioned, the categorized food list makes it more accessible and convenient to choose and order. You name it; they have it! From dairy-free, vegan, organic, soy-free, kosher, vegetarian, gluten-free, low-carb, nut-free, to high Omega-3 snacks, they have it all for you. They cater according to your individual preferences to make it simple by making it possible to search for products belonging to multiple categories. The ability to list your choices that way is by far one of the ingenious offerings by the company where you can order super snacks fitting to different types such as low-carb, dairy-free, as well as gluten-free as an example. It is because you can filter your search so you can easily and quickly find what you are looking for.
As already been mentioned above, Love with Food is committed to their mission of helping the world in ending child hunger. You rest assured that a minimum of one meal is sent in every order depending on your particular order's price and size. The company's website shows that over a million of meal donations have been provided so far.
As a valued customer, you will also receive an e-book for free upon signing up wherein you can enjoy preparing easy to follow tasty snacks recipes. If you want to discover more healthy and delightful recipes for your snack time, then this e-book is truly helpful.
back to menu ↑
Love With Food Meals & Menus and Recipes
Many of us might think that snacking is just a part of the daily routine and nothing is special into it. However, Love with Food makes sure that snacking could still be nutritious and healthy for everyone. Love with Food spends time carefully select the most organic, unique all-natural snacks for the box. Also, they make sure that every snack inside the box is free from unhealthy elements that could affect your diet. With Love with Food, you can stop the guilt and be healthy all the time.
Love with Food dedicates their efforts in promoting and providing people with healthy foods when we speak of snacking. Every month, the team go out their way to search for "the unique, organic or all-natural snacks" to include in their meal boxes to be shipped to your office or home. So don't be surprised when you open and eat guilt-free your very own monthly box of delights filled with healthy but mouth-watering tasty snacks without artificial coloring and flavoring, trans fat, high-fructose corn syrup, hydrogenated oils.
There are three various subscription plans for home/individual customers as mentioned earlier. To know more, these are the details you have to keep in mind about these plans.
Home Plan gives you the option between 3 subscription plans namely the Tasting Box, the Deluxe Box, as well as the Gluten Free Box. Inside the Tasting Box are 8 to 10 items while the contents are doubled for the DeLuxe Box. You will find 10 to 12 pieces guaranteed gluten-free inside the Gluten Free Box. For the Office Plan, you will get ten varieties of each of the 65 snack specifically created to supply a more significant group with different dietary needs.
Love with Food donates to the chosen charity food bank a total of 15 meals for every order of the Office Plan while 1 or 2 meals donations come when you order the Home/individual Plan Box.
Since Love with Food is not your usual meal delivery service provider that offer meals, but instead healthy snacks, there is no reason to talk about any recipe. At this point, the focus of this review then is how tasty and healthy these snacks are. The selection of gourmet snacks is rigorous to guarantee its goodness. The company promotes nutritious and delicious foods even when it comes to meals in staying healthy.
There is no other individual program meal plan except for the Gluten-Free Plan. However, the company assures people with dietary needs can still enjoy one or more snacks inside a box that often contains snacks for special programs like vegan, Paleo, sugar-free and many more.
Here are the plans available for purchase:
Home Plan
Tasting Box
Deluxe Box
Gluten Free Box
Office Plan
Office Plan is a tray having at least 65 snack items and 10 varieties in each. This is designed to effectively meet different dietary needs of the consumers.
back to menu ↑
Love With Food Health & Nutrition
Every Love With Food box needs no refrigeration for fear of spoilage after delivery. We will emphasize that they don't deliver regular meals which require being kept cold within few hours after delivery. Inside every box are ready-to-eat fresh snacks made from the finest ingredients without artificial colorings or flavorings, hydrogenated oils, trans fats, and absolutely no high-fructose corn syrup in any of the meals you will receive.
back to menu ↑
Love With Food Fitness and Activity
You need to give your body at least 30 to 60 minutes to move every day. What you will do on that exercise and how you do it will depend on you.
back to menu ↑
How Easy Is Love With Food To Follow?
Since they are delivered ready-to-eat in your home or office, you don't have to worry about cooking. All you have to do is to open the box, grab the snacks and enjoy them any time of the day. However, there are items that need special attention for preparation before you can take them in.
The best thing about snack from Love With Food, for the most part, is you can grab one anytime and enjoy without the fuss of cooking them. Open a pack anytime you feel like eating or take one with you anywhere you go and have a ready to eat a healthy snack as soon as cravings for snacks hit you.
For the Gluten-Free Box, however, a little food preparation might be required depending on the contents. At one point, pizza crust mix has been advertised as part of the Gluten-Free Box plan. In case you get the same upon ordering the same box plan, you need to prepare and cook it. Fortunately for you, because the minimal effort is required for most of the contents included in the box.
back to menu ↑
Love With Food Plans & Pricing and Costs
Love With Food are reasonably priced considering their healthy snacks are all of good quality. For an annual subscription, the Tasting Box has a starting price of $7.99 every month, $16.50 monthly fee for the DeLuxe Box, and $19.99 monthly fee for Gluten Free Box. Plans on a month-to-month basis start at $9.99, and no shipping fee is required if shipped in the US.
back to menu ↑
Love With Food Delivery Areas
The company delivers throughout the US territories. The Deluxe Box and Gluten Free Boxare completely available for international shipping.
back to menu ↑
Love With Food Help & Support and Customer Service
If there is something you need to clarify about the company, the product, the purchase process and other related issues, you are free to visit their FAQ section or you can also contact them via email or call 1-888-966-5883.
back to menu ↑
Love With Food Pros and cons
---
PROS:
High-quality and healthy snacks guaranteed
Every purchase extends a help to hungry children
Free delivery throughout the US
CONS:
You have no other option but an annual subscription
You don't have idea what to come in every surprise box
---
back to menu ↑
Bottom Line
Love with Food creates an impressive treat that you can enjoy either in your snack time or on you "on the go" moments. Not only ideal for personal consumption, you can also share it with your colleagues who also love to taste the goodness of healthy and nutritious treats.
Knowing that you satisfied your cravings for healthy snacks, you can also be honored and proud to help others in every purchase you made. Being healthy and giving back to the world has never been this easy with Love with Food. So, if you are looking for the best way to make your snacking healthy while making a difference to the lives of others, then Love with Food is the best to go. Make it a habit to eat good snack while helping less fortunate people in the United States and other parts of the world.
Overall, you cannot find a better option than Love With Food if you want delicious and healthy snacks readily available. The company allows you to get a more robust option in satisfying your cravings while, at the same time, help others by giving a part of the proceeds to help the world end child hunger through charitable institutions. Such dedication is commendable for a company that is operating a business that focuses on making snacking healthy and giving back to charity. There is no reason for you to snack on greasy, salty, and artificially favored snacks when you can eat reasonably priced gourmet snacks all year round.
Love with Food Review
Being healthy and giving back to the world has never been this easy with Love with Food. Love With Food brought the very concept of meal delivery service to newer heights by delivering healthy and delicious snacks fit for special diets' nutritional needs. You can choose between home and office boxes and enjoy various treats inside.
PROS
One box ordered means one meal donation for hungry children
Food creators can sell through the Love With Food' official website as well
Choose from various options like kosher, gluten-free, vegan, and many more.
Add your review
Love with Food Discounts, Coupons and Promo Codes
We found 4 verified Love with Food Discounts, Coupons and Promo Codes for Mar. 2021. If some of the Love with Food coupon codes have expired, please contact us, thank you for your help.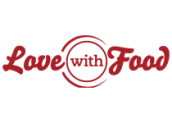 40% OffGet 40% off First Month to Month Deluxe Box + Free Shipping with promo code!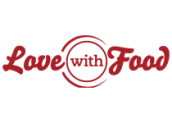 25% OffGet 25% off First Month to Month Gluten Free Box + Free Shipping with promo code!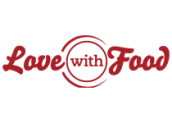 $5 OffGet $5 off any Subscription + Free Shipping with coupon code!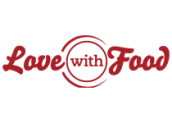 $50 OffGet $50 off Office Subscriptions with coupon code!
Compare Love with Food with other Companies' Services, Plans and Products
If you like Love with Food but aren't sure whether it's the best ideal choice for you, and may want to compare Love with Food with other Companies' Plans, Products, and Services that similar to Love with Food, or Love with Food Alternatives and Love with Food Competitors, Which companies' services like Love with Food. You can take a look at our professional comparisons below to discover if one of them is more suitable for you.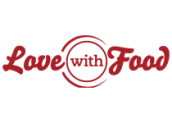 Updated : 03.01.2021.