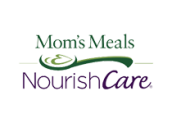 ---
Mom's Meal Overview
Mom's Meal has been in the business for almost twenty years. They last that long due to the quality of service they offer. The company caters their service to seniors, people recovering from diseases, and people managing severe disorders. Mom's Meal is based in Iowa but delivers freshly made, ready to eat homemade meals all over the US.
Mom' s Meal received various kinds of ward including the 2017 Isadore King Service Awards due to their exemplary efforts in offering care as well as comfort for people who can prepare their food but need nutritious meals. This Mom's Meal review will help discover if this service is ideal for you or not.
"Nourishing Independence" is the tagline of this meal delivery service provider. They offered fresh homemade meals and delivered countrywide. In the area, EasyLiving and Aging Wisely serve customers many of the Medicaid managed care providers deal with this service provider to give meals to the seniors. Mom's Meals are used in various situations, healthcare providers might suggest Mom's Meals after a hospital stay, and family caregiver may buy them for loved ones. Older clients, on the other hand, may order them for expediency and handiness or medical reasons for special diets.
Keep reading our honest Mom's Meal review to learn more.
back to menu ↑
Mom's Meal Ideal For
People who need nutritious meals made by doctors and professionals in nutrition
Men and women with a hectic schedule and no time to prepare food for seniors
back to menu ↑
How Mom's Meal Works?
Mom's Meal offers its food delivery services to healthcare organizations, caregivers, care managers as well as self-paying clients who wish to live independently. They provide four different meal plans, depending on the type and needs of customer like Long-Term Services and Support/Home and Community-Based Services, Post Discharge Care, Chronic Care as well as Self Pay. They also offer Self Pay Program that allows you to order meal plans for you or someone you care about, without the arbitration of a third-party service or association.
Being a self-pay client, you can pick from nine different menus made with diverse dietary requirements in mind. The meals plan the company offer takes account of Heart-Friendly, General Wellness, Diabetic-Friendly, Cancer Support, Renal-Friendly, Lower Sodium, Pureed, Gluten Free as well as Vegetarian.
You can choose whether you like to receive breakfast, lunch as well as dinners or just lunch and dinner. Deliveries can include 7, 10, 14 or 21 menus. If this is your first time to order, you can try the three meal trial. The services allow you to pick the meal your way or let the chef choose the meals for you. In case you decide on Chef's Choice option. Still, you can exclude meals you don't want and swap them with meals that you loved the most.
After choosing your meals, you can choose whether you want them to be delivered once or twice a week. You can also decide on whether you like to place a one-time order or decide on auto-ship and the food sent to you on a weekly basis automatically. If you choose the auto-ship, you are able to acquire the same foods on a weekly basis or change the meals any time you want.
With this food delivery service, there is no long-term commitment, so even if you decide on receiving auto-ship, you are able to cancel your subscription. But, ensure to cancel the subscription prior to the next delivery schedule.
back to menu ↑
What Makes Mom's Meal Different?
Mom's Meal is considered one the best meal delivery service provider in Iowa that provides specifically made meals keeping in the health and medical conditions of the customer. It's ideal for aged people, as well as those who want to get back from an illness or manage serious condition right in the comfort of their home. The meals are made of organic and superior ingredients, made by skilled chefs in facilities that are inspected by the USDA, and made with the help of skilled dietitians.
The service is very flexible and allows customers to order in a way that finds them comfortable. You can order meals for you or your friends and loved ones. You can receive meals once or twice a week or order once in a while. You can choose the amount of food you want to receive on a weekly basis.
Nine distinct menus, and handpick the menus yourself or allow the experts to choose the meals that will meet your nutritional needs. No matter what your needs might be, this meal delivery service provider will do their part to keep you happy and contented.
To make sure that you get the best meals, Mom's Meal offers communication and service assistance for people with special needs or disabilities, like sign language interpreters. For clients whose mother tongue isn't English, Mom's Meal offers information in various languages free of charge.
If you like to treat your grandpa or grandma with healthy, nutritious menus, don't hesitate to buy Mom's Meal gift certificate. The amounts of certificate ranges from $63.88 for seven meals, fourteen meals for $112.81, you need to add $14.95 for the delivery.
back to menu ↑
Mom's Meal Meals & Menus and Recipes
Mom's Meals provide sixty distinct meals that are available on its nine menus. For faster ordering, the meals on every menu are classified according to the kind of meal as well as a primary protein source. You can browse breakfasts as well as see lunches and dinners which feature beef, fish, and beef with turkey, pork, and poultry or decide on vegetarian lunches as well as dinners.
As stated above, the menus offered include General Wellness, Renal-Friendly, Heart-Friendly, Diabetic-Friendly, Lower Sodium, Cancer Support, Gluten-Free, Pureed, as well as Vegetarian.
Their General Wellness menu takes account of 60 plus meals on offer. The meals on this plan are nutritionally balanced as well as made by a dietitian. Every meal is labeled according to the special diets for which it is appropriate.
The Heart-Friendly menu, on the other hand, features meals which are particularly appropriate for seniors and individuals who want to improve heart health through a healthy diet. The meals here are low in sodium and fat.
The Renal-Friendly menu is the best option for people undergoing a dialysis. The meals here are made in accordance with the dietary recommendations for patients with kidney disease.
The Diabetic Friendly menu takes account of meals intended to help consumer have a balance blood sugar level. The meals here are low in carbohydrates as well as free from sugar.
The Cancer Support menu includes meals rich in protein and calorie. The meals are made to avoid weight loss in patients with cancer.
The Lower Sodium menu includes meals the same to those in Heart-Friendly menu. The meals here are low in saturated fat and sodium and made to help heart health as well as low blood pressure.
The Gluten Free menu isn't just ideal for people suffering from mild gluten allergies such as some of the gluten-free menus available on the market, but also for those experiencing celiac disease.
The Pureed menu is ideal for people suffering difficulty in swallowing or experiencing dysphagia.
The Vegetarian Menu includes dishes made of vegetables. If you are a vegan, then this menu plan is perfect for you. Means available in this plan aren't entirely plant-based and do with eggs and dairy.
Mom's Meal offers meals made of fresh components and shipped refrigerated to make sure sustain the freshness and the taste as well. After receiving the meals, it is advisable to store them in the fridge. Meals can last up to fourteen days, ensure to thaw the frozen foods overnight prior to reheating them. You can reheat the meals in just a matter of two minutes, and that's it. You can now experience the goodness of Mom's Meals.
back to menu ↑
Mom's Meal Health & Nutrition
Nourishing your body with foods rich in essential nutrient can make a huge difference in your health. This is vital to keeping independence and keeping out of the nursing home or hospital.
Mom's Meals know that nutrition needs can differ from person to person that is why they offer various kinds of meals. They don't follow a one size fits all method instead; they provide clients the choice to select from. They provide nine distinct health condition meals allowing managing no matter what specific nutritional needs you might have.
The menus offered are made in a way which gives the dietary information people need so as to make the most excellent selection for their condition. Mom's Meals employ Registered Dietitians to talk about any queries regarding nutritionals and ingredients. The friendly and well-trained Customer Care is always more than willing to help you find the menu that will meet your needs.
back to menu ↑
Mom's Meal Fitness and Activity
Exercise is essential to keep you active and healthy even if you are already. Exercising at least 1 minute or less is enough to energize your system.
back to menu ↑
How Easy Is Mom's Meal To Follow?
If you are experiencing hardship in standing and making your meal, or you have restricted access to grocery stores, or want the expediency of having a wholesome, mouthwatering meal rich in essential nutrients and made by skilled dietitians, Mom's Meals NourishCare is the best meal that you must give a try.
Your health is vital. That is why they offer meals right at the comfort of your home, regardless of your location. They make use of their own delivery trucks and third party carriers to make sure they reach every single customer wherever they are in the United States.
back to menu ↑
Mom's Meal Plans & Pricing and Costs
Mom's Meals offers not just healthy meals but also affordable. Usually, they cost $6.99 for every serving, regardless of which menu you pick, except you choose the pureed meals that only cost $7.99 for every serving.
All meals deliveries come with the additional shipping charge. If you decide on the three-day trial, the delivery cost is somewhat lower. If you want to save a considerable amount of money, you can choose automatic shipment and get a ten percent discount on your meal orders.
back to menu ↑
Mom's Meal Delivery Areas
This meal delivery service provider delivers all throughout the United States. Like other meal delivery companies out there, it doesn't deliver to Hawaii and Alaska as of now. The foods are shipped in custom-made coolers which keep the foods and at the right temp all through the transit. They don't provide refunds for their meals have been delivered.
back to menu ↑
Mom's Meal Help & Support and Customer Service
For more information about this meal delivery company, you can visit the FAQ page, or you can keep in touch with customer staff through email or contact phone number for fast and quick assistance.
back to menu ↑
Mom's Meal Pros and cons
---
PROS:
Wholesome, high-quality and fresh meals
Nine menus for special dietary needs
Great flexibility
Reasonable prices
10 percent discount on returning orders
Commitment-free ordering
Available all the way through the neighboring US
CONS:
Delivery isn't free
No refund for shipped meals
---
back to menu ↑
Bottom Line
Mom's Meals is your reliable meal delivery company which invest remarkable efforts in making home-style meals ideal for people with various special dietary needs who can't prepare foods themselves. It's diabetic-friendly, senior-friendly, renal-friendly, idea for people with cancer and with dysphagia, and it provides gluten-free, low sodium, vegetarian, as well as heart-healthy foods. The meals they offer are 100 percent fresh, pre-cooked and can be consumed for as low as two minutes. Its budget friendly, flexible as well as provide a high discount on recurring orders.
Finally, it delivers across the neighboring US. They take good care to make the foods they offer available to almost anyone who might need them, in spite of potential disabilities as well as language barriers.
Mom's Meal Review
Mom's Meals offers freshly-made meals countrywide. They are shipped in a new lock package. They are pre-cooked and could last up to 14 days inside your fridge.
PROS
The meals offered for seniors are delivered fresh and not frozen
Meals are made by a registered dietician and skilled chef
Meals are prepared in USDA kitchen facility
Custom made delivery coolers are repeatedly monitored to make sure appropriate temperatures all through the delivery.
Add your review
|
Read reviews and comments
Mom's Meal Discounts, Coupons and Promo Codes
We found 2 verified Mom's Meal Discounts, Coupons and Promo Codes for Mar. 2021. If some of the Mom's Meal coupon codes have expired, please contact us, thank you for your help.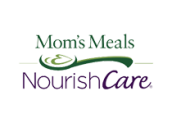 25% OffGet 25% off any order with promo code!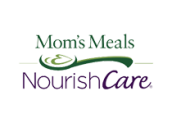 $30 OffGet $30 off any order for New Customers with coupon code!
Compare Mom's Meal with other Companies' Services, Plans and Products
If you like Mom's Meal but aren't sure whether it's the best ideal choice for you, and may want to compare Mom's Meal with other Companies' Plans, Products, and Services that similar to Mom's Meal, or Mom's Meal Alternatives and Mom's Meal Competitors, Which companies' services like Mom's Meal. You can take a look at our professional comparisons below to discover if one of them is more suitable for you.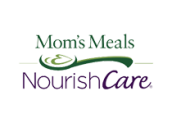 Updated : 03.01.2021.