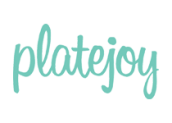 ---
PlateJoy Overview
PlateJoy is a meal planner service dedicated to delivering custom-made meal plans right to your doorstep. Unlike other meal delivery service where they deliver ingredients, PlateJoy creates meal plans designed to suit their client's dietary needs, they use over 50 different data points to tailor each meal plan to your needs, weight loss goals, and lifestyle. After considering your health needs, they create an extensive selection of breakfast, lunch and dinner meals, along with desserts and snacks. Recipes are perfectly scaled to the health goals of every member of your family, nutrition coaching and less food waste.
Customers who don't have time to come up with healthy delicious meals benefit from PlateJoy's meal plans. Clients simply grab the meal plan, head to the grocery store, buy the ingredients and begin cooking. It is all simple that customers really don't need anything else. PlateJoy offers a unique service that makes cooking easier and enjoyable for everyone.
Keep reading our honest PlateJoy review to learn more.
back to menu ↑
PlateJoy Ideal For
Customers looking for recipes that will save them time and money
Customers who want to learn to cook
Customers who want to enjoy new recipes
back to menu ↑
How PlateJoy Works?
The design of PlateJoy's desire allows customers to say time and money on cooking. It serves to put a stop to always having to forget the ingredients you need or letting good food go end up spoiled. To get started, you need to take a series of simple steps to sign up to their site. The first of that is taking up a quiz they prepare.
The quiz takes about three minutes designed so they can understand your unique dietary needs. By taking this quiz, PlateJoy is able to create a meal plan that suits your needs and preferences. The quiz is a way for them to understand you and address your nutrition needs. They get to know your cooking habits, dietary preferences, you special diets, food or ingredients to avoid, etc.
PlateJoy can help create a meal plan for your snacks, breakfast, lunch, and dinner. You can decide if you only need a meal plan for one, two or all of them. It is even up to your choice if you want meal plans using seasonal ingredients or out-of-season ingredients. In PlateJoy, you can choose a wide array of meals that don't cost much or takes a lot of time to prepare.
Depending on your preferences, they can design a custom meal plan if you just choose what recipes you like. In addition to an extensive list of recipes, PlateJoy provides comprehensive and detailed information on all the ingredients need to prepare the meals. The company uses a digital pantry, one designed so you can keep track of the meals you cooked before, the ingredients you have left and more.
back to menu ↑
What Makes PlateJoy Different?
Unlike other meal delivery service, PlateJoy doesn't provide ingredients. Instead, they create grocery lists you can carry with you when you shop. On the other hand, if you want your ingredients and groceries delivered to your doorstep, there's a method for that. PlateJoy lets you import your grocery list instantly into Instacart.
From there, you can choose the store where you want to order the ingredients. You can also select the exact ingredients you wish to buy. With importing your grocery list to Instacart, you only need choose the best ingredients from the store. This method makes it easy for you to shop and achieve your diet goals easily.
More than the ease of shopping, PlateJoy supports you by allowing consultation to their in-house nutritionists. They help clients maintain a balanced diet and lose weight as well as design a meal plan ideal for their health and lifestyle. With PlateJoy's meal plans, you can cook and eat the right kind of meals anytime, every day.
back to menu ↑
PlateJoy Meals & Menus and Recipes
The dishes in your account all depends on your dietary needs and preferences. After you take the quiz, you get access to a selection of different meals. With that, it is easy to add or remove a meal plan from your queue. In terms of the amount of food for every meal, you can choose from the number of meal options available.
There are options like indicating how many adults or children you will be coking for, the portion size for every person, etc. In terms of meal portions, you can three choices – small, regular and large. You can also choose meals based on your weight loss goals. PlateJoy also lets you enjoy classic or new recipes, family-friendly meals, and exotic flavors.
In PlateJoy, even those with special dietary needs are welcome. If you are in a low-carb, Whole30, pre-diabetic, Paleo, Ketogenic or low FODMAP diet, PlateJoy has meal plans for you. Whether you are a vegan, vegetarian, flexitarian or pescatarian, PlateJoy meal plans are perfect for you. They offer a wide selection of ingredients from which you can choose ingredients to add to your meals.
back to menu ↑
PlateJoy Using Their Service
PlateJoy is a treat for busy customers because of how easy it is to use. It gives you access to a list of recipes matching your preferences. Then you can choose from different meal options, sort them out by your preferences, view batch meals menu and view meals according to breakfast, lunch, etc. PlateJoy's service is extremely flexible, from adding to removing meal options you don't like permanently.
back to menu ↑
PlateJoy Fitness and Activity
In terms of fitness and activity, it is best to have at least 30-60minutes. Whatever physical activity and when you plan to do them is all up to you. By engaging in physical activities, you will be to enjoy the maximum benefit of eating healthy foods.
back to menu ↑
How Easy Is PlateJoy To Follow?
Preparing PlateJoy meal plans is quite easy. It is easy for even the most inexperienced cook to put these meals together. What's even better is the meals are also easily customizable to suit your needs and preferences. PlateJoy is able to do this through the personalization quiz you need to take when you sign up. One of the questions there concerns the kind of kitchen equipment you use.
Whether it is a slow cooker, stovetop or microwave, PlateJoy has meal plans perfect for them. For equipment or tools you don't have, you simply have to uncheck it. This way, PlateJoy can offer you with meal plans and recipes you can make without that tool. In addition to kitchen equipment, they also consider the time you have for cooking, the meals you'd like and more. With PlateJoy, cooking has never been so easy, healthy and less stressful.
back to menu ↑
PlateJoy Mobile App
PlateJoy mobile app makes looking for meal plans easy and on the go. If you haven't had a meal plan for dinner, you can just open the app to check the meals recommended for you. Even when you are at work or on the way to grocery, you can get a grocery list of your dinner recipe. Make use of the different features available in this app that you can use in both Android and iOS devices.
back to menu ↑
PlateJoy Plans & Pricing and Costs
You can choose from two subscriptions when you sign up to PlateJoy. You can use the semi-annual subscription. This one offers you the six-month duration of PlateJoy services for a cost of $69 or $11.5 every month. On the other hand, the annual subscription comes at $99 or $8 for every month as price. It is a one-time payment.
The pricing doesn't include the prices of the ingredients if you decide to use the Instacart. If you decide to order through this, the ingredients' prices and shipping costs depend on which store you bought them. Customers who want to try PlateJoy's service can try their free trial before signing up for any of the two subscriptions.
back to menu ↑
PlateJoy Delivery Areas
There are no delivery areas because PlateJoy doesn't deliver food. Instead, it redirects you to using Instacart for online grocery shopping. On that note, Instacart delivers in 31 states in the US, such as Arizona, California, District of Columbia, Indiana, and more. To know the complete list of all states Instacart delivers to, you should visit Instacart or PlateJoy's website.
back to menu ↑
PlateJoy Help & Support and Customer Service
For customers who need additional help, they can call PlateJoy's phone number or contact them through email. They can also browse through their site's FAQ page for immediate answers to their questions.
back to menu ↑
PlateJoy Pros and cons
---
PROS:
Easy and quick meal planning
Digital pantry at your disposal
Personalized meal plans
Professional advice from nutritionists
CONS:
Provides grocery lists and recipes only
Ingredients availability only through Instacart
Delivery to only 32 states via Instacart
---
back to menu ↑
Bottom Line
PlateJoy is a different meal delivery service than any of the usual meal services. Using it, customers are able to enjoy an easier, simpler and quicker way of planning, preparing and cooking a meal. More than just classic recipes, they can enjoy new meal plans and even customize their own. PlateJoy also caters to different special dietary plans.
As a partner of Instacart, PlateJoy also made online grocery shopping easier too. While PlateJoy itself doesn't offer ingredients, Instacart can do this. This service essentially offers a smarter way customers can shop and cook. Not only can eat healthy meals, they can also lose weight or stay in shape. PlateJoy offers a way for customers who are into a healthier lifestyle.
PlateJoy Review
PlateJoy is a simple, easy to use personal meal planner. It lets you access a range of recipes and grocery lists and customize your meal plans all the while following your preferences and dietary needs.
PROS
Avoid wasting food and money through the digital pantry
Get nutritional guidance from a professional nutritionist
Shop online and order groceries at your local store through Instacart
Add your review
PlateJoy Discounts, Coupons and Promo Codes
We found 2 verified PlateJoy Discounts, Coupons and Promo Codes for Mar. 2021. If some of the PlateJoy coupon codes have expired, please contact us, thank you for your help.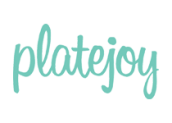 $20 OffGet $20 off any order with promo code!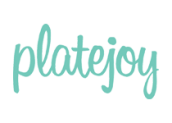 $10 OffGet $10 off any order with coupon code!
Compare PlateJoy with other Companies' Services, Plans and Products
If you like PlateJoy but aren't sure whether it's the best ideal choice for you, and may want to compare PlateJoy with other Companies' Plans, Products, and Services that similar to PlateJoy, or PlateJoy Alternatives and PlateJoy Competitors, Which companies' services like PlateJoy. You can take a look at our professional comparisons below to discover if one of them is more suitable for you.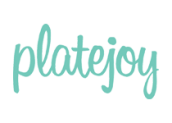 Updated : 03.01.2021.