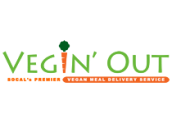 ---
Vegin' Out Overview
Vegin' Out, founded in 2000 by brothers Chef Tim Boissy and Dan Boissy, is a meal delivery service catering to all vegans and vegetarians. This California-based company is now owned by Shad Loh.
The company operates in Los Angeles combining an office space and commercial kitchen into one with the vision of providing the California Regions- Northern and southern- and the rest of the United States with nothing but the freshest and healthiest cuisines for vegans out there.
The company caters to almost every need of their customers, aside from its dedication to choose the premium ingredients and provide innovative meal ideas regularly. All ingredients and meals can be customized upon request while maintaining a unique approach on finding and providing customers with additional items from entrees, cookies, salad dressings, and side dishes needed due to individual tastes and preferences.
Keep reading our honest Vegin' Out review to learn more.
back to menu ↑
Vegin' Out Ideal For
Busy people who cannot shop & prep meal ingredients
People who wants to move away from frozen meals
Veggie lovers or anyone who wants to lose weight by being vegan or vegetarian
back to menu ↑
How Vegin' Out Works?
Vegin' Out delivers delightful vegetarian and vegan meals every Monday across the US either in your work place or home. The company offers a variety of meal packages with different quantities to choose from. Placing an order is easy once you have chosen the best package that's suitable for you. There is a special box or section for special request when you want to exclude some ingredients for whatever reasons you may have as well as request for your meals' nutritional information.
It doesn't claim to be using 100% organic but it guarantees delivery of 100% vegan meals and non-processed foods are only used all the time. The freshest ingredients are carefully chosen and they use organic produce whenever possible, thus the 85% organic ingredients usage in their meals.
Dishes offered by Vegin' Out can also be given or sent as a gift when you purchase gift certificate packages that come in single and double meal orders. You may also take advantage of the referral promo wherein you will get an additional $25 in your account or $25 check for non-members once your referral creates an account with Vegin' Out. To get this bonus, your name must be mentioned by your friends in the comment box or create a list of your referrals along with your contact info and sent it through email.
Learning valuable information about being vegan, its benefits vegan diet, special menus for holidays, and upcoming meals and deals is easy with the help of their numerous blogs.
back to menu ↑
What Makes Vegin' Out Different?
The whole idea of Vegin' Out's operation is centered in providing various options of healthy and readily available vegetarian and vegan dishes for all veggie lovers across America who currently seem to have very limited options.
Everything in the menu offered by Vegin' Out are certified free of trans-fat and cholesterol, contains low fat, and does not promote animal cruelty. This is such a great news for those who want to eat healthy but still want to protect the environment and animals. Meals are carefully prepared using locally grown and organic ingredients whenever possible.
Among the services and features of Vegin' Out, what stands out is the option for meal customization. You can alter the dish of your chosen meal package by excluding any ingredient in your order which may trigger an allergy or just a personal preference. While they don't specify non-gluten in their menu, they can always use non-gluten ingredients in modification request of every customer with only one exception as it's not possible to make it gluten-free, the cookies. All you need to do is to let them know before you pay your chosen package.
back to menu ↑
Vegin' Out Meals & Menus and Recipes
The meals in Vegin' Out menu is changed every week and they guarantee fresh vegetarian and vegan meals and, whenever possible, uses whole organic ingredients. You can see the whole package consisting of 8 meals to choose from upon ordering. The menu section as well as the home page is transparent in their list of ingredients to help you in case you want your meal ingredients altered or some be removed. What's more is you can remove a dish and replace it with your favorite dish in your package.
The package inclusion of their single meal are (10) bag 5-pc cookies, (1) 32 oz. soup, (4) 16oz. side dishes, and (3) 24 oz. entrees. You can almost feed 3 people getting a complete serving of each dish in just a single meal package. Vegin' Out masterfully planned the way wherein you can only get the same dish for six (6) times only in one year as they repeat their menu only once after every eight (8) week.
To guarantee freshness in every delivery, Vegin' Out packs every meal in insulated cooler bags including ice packs to keep it cool once delivered and you must refrigerate it until you're ready to cook them. This insulation can only last for about 2 to four hours so someone must be waiting at your home or workplace to receive the delivery, otherwise the delivery will be rescheduled with an additional fee of 15$ to 20$. This can also be avoided by placing a cooler with ice packs inside by your doorstep where the driver can leave your meals.
back to menu ↑
Vegin' Out Health & Nutrition
You get your freshly prepared, delicious, healthy vegetarian and vegan meals delivered at your home or workplace to last you a week. Vegin' Out tries their best to be as organic as possible with their locally produced ingredients. Every dish is low in fat-if not oil-free-, trans-fat free, dairy-free, cholesterol-free, egg-free, no meat, no honey, and calcium caseinate-free. You can also make a special request made in your diet if in case you don't want some ingredients included like gluten, soy, and nuts. There's no guessing what are included in your meals as they are provided on their site.
back to menu ↑
Vegin' Out Fitness and Activity
To get the best out of your vegan diet, choose an activity any time of the day for at least thirty minutes up to one hour every day.
back to menu ↑
How Easy Is Vegin' Out To Follow?
Cooking or reheating your vegan meal has never been this easy because it's all prepacked and prepared for you, simply follow the instruction that comes along with it. Vegan foods must be kept at 38 degrees Fahrenheit and never below 35 degrees at all times for longevity and freshness. The good thing about Vegin' Out's deliveries is they are packaged in BPA-free containers and can be kept frozen for more than 7 days.
back to menu ↑
Can You Lose Weight With Vegin' Out?
Scientific studies conducted at the USC- University of Southern California- showed a positive result in weight loss for vegans. Following strictly 5 different diets including vegan, semi-vegan, pesco-vegan, vegan, and omnivorous the groups showed different results after 2-6 months. The group with plant-based diets had lost weight the most and decreased fat & cholesterol levels even though they included various carbohydrate enriched foods. Following the same strict diet and healthy living, Vegin' Out meals can show same results and they are also good for the heart.
back to menu ↑
Vegin' Out Plans & Pricing and Costs
Prices of Vegin' Out meals differ depending on your location and meal package selected but you can save as much as 10% when you order the double meal package instead of the single meal package. In double order, you get the total amount of a single order times two.
Prices for: Single Vegan meal order Double Vegan meal order
LA Deliveries 127.99$ 234.99$
South California 145.99$ 259.99$
North California and deliveries across the US 189.99$ 360.98$
Additional charges apply for extra purchases such as 13$ each additional entrée, 11$ for side dishes, 6$ per bag of cookies, and .50$ for salad dressings.
back to menu ↑
Vegin' Out Delivery Areas
LA-based Vegin'Out delivers to the entire California regions and the rest of the country with the exception of Alaska as well as Hawaii. The delivery charges are already included upon your order placement. Expect that no additional costs shall be charged unless you want your order expedited, then you simply have to make a request upon ordering and pay the necessary charges as well.
back to menu ↑
Vegin' Out Help & Support and Customer Service
Call (800)420-4927 or contact Vegin' Out through email or check out their FAQ section on their website for additional help or information.
back to menu ↑
Vegin' Out Pros and cons
---
PROS:
Customization on Meals
Modifiable orders
Nationwide Delivery
Competitive prices
CONS:
No delivery for Alaska and Hawaii
Varying prices based on location
---
back to menu ↑
Bottom Line
No matter which angle you look, Vegin' Out seems to be the best in what they do out of all vegetarian and vegan meal delivery services. Aside from the fact that they use all organic ingredients whenever possible, you will have them delivered fresh all the time. They look out after your health and safety by not simply leaving your package by your doorstep but rather pack them insulated and ensure that someone will get it for you for proper food keeping and storage.
You can always make a special request to modify your dish based on ingredients use or remove a dish and replace with any of the dishes in your meal package. And if you cannot wait for your meals to come, you may also request to expedite your meals' delivery upon ordering with an additional fee. Healthy and tasty, great portioning, and meal package options, you can have them all at a very competitive price.
Having a pre-prepared meal every week alleviates the burden of going to the supermarket for ingredients and prep them up. Vegin' Out is your perfect partner for heaving quick, easy, and healthy vegan meals prepared by chefs to protect your health.
Vegin' Out Review
Vegin' Out offers weekly changes of vegan meals for all veggie lovers ready for delivery.
PROS
Meal delivery service for vegans
Options for meal customization and Gluten-free meals
Uses organic ingredients whenever possible
Add your review
Vegin' Out Discounts, Coupons and Promo Codes
We found 3 verified Vegin' Out Discounts, Coupons and Promo Codes for Mar. 2021. If some of the Vegin' Out coupon codes have expired, please contact us, thank you for your help.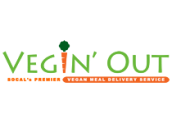 10% OffGet 10% off any order for New Customers with promo code!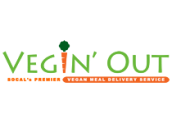 $28 OffGet $28 off any order with coupon code!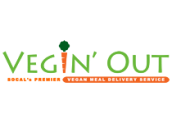 $20 OffGet $20 off any order for New Customers with coupon code!
Compare Vegin' Out with other Companies' Services, Plans and Products
If you like Vegin' Out but aren't sure whether it's the best ideal choice for you, and may want to compare Vegin' Out with other Companies' Plans, Products, and Services that similar to Vegin' Out, or Vegin' Out Alternatives and Vegin' Out Competitors, Which companies' services like Vegin' Out. You can take a look at our professional comparisons below to discover if one of them is more suitable for you.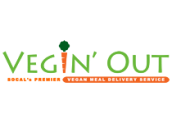 Updated : 03.01.2021.