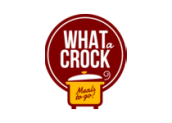 ---
What A Crock Overview
You keep hearing about the nutritional value and exquisite flavor of meals prepared in the slow-cooker, but never have the time to make such meals? Well, What A Crock comes with the solution you've been looking for. This is a one-of-a-kind meal delivery service that focuses its activity on meals prepared in slow cookers. What does this mean? It means that you can order a meal or dessert online, it will be properly prepared by a professional chef, and delivered at your doorstep in less than 2 days. All you will have to do is to place the ingredients as you receive them in the slow cooker in the morning and enjoy a delicious and warm meal in the evening when you return home.
Keep reading our honest What A Crock review to learn more.
back to menu ↑
What A Crock Ideal For
People that have busy schedules and would like to save time that is spent on shopping for groceries and cooking;
Those looking for healthy and tasty meals;
back to menu ↑
How What A Crock Works?
All the meals you order from What A Crock will arrive ready to be placed in the slow cooker. You don't need to do anything else to prep your meal. There is a team of chefs that are taking care of this part for you, pealing, chopping, browning, and doing every operation necessary to prep a meal right. When the ingredients are ready for being cooked, the chefs freeze them right away so you will enjoy their flavor and nutritional value unspoiled. But, it is worth mentioning that these meals are much better than any other frozen meal you find on the market, as the natural flavors and nutritional value of the ingredients are better preserved.
It is entirely up to you if you choose the regular delivery option, which offers a plan with 4 different meals, or just order one single meal. You can opt to receive portions that can serve between 1 and 6 persons, and place orders for 1 to 4 meals within one week. There are 3 different meals plans that are pre-defined by the chefs to choose from or you can use your creativity and create your own plan. For this, you can use the site's "Built a Box" feature. Or, if you are not in the mood, you can always place one single order and get as many meals as you like.
back to menu ↑
What Makes What A Crock Different?
If you always dreamed about enjoying delicious homemade dishes, but without spending time and effort in the kitchen, What A Crock will help you out. It will be like eating your mother's food once again, with the plausibility of using your time and energy for something else but preparing food. Let the slow cooker and the team of chefs from What A Crock do all the hard work for you. Thus, at the end of the day, you will have your food ready and still hot. To your surprise, even desserts will taste great in the slow cooker because the pros will take care of the smallest details for you.
The best part about using this online platform is that you don't have to stick to the available recipes. Feel free to be creative and customize dishes according to your own ideas and preferences. This is definitely the kind of feature you will hardly find anywhere else. Also, you can choose to order food when your schedule won't allow you to cook or when you're having guests over. This means that you can order one dish or several dishes at once. You can even choose to order on a constant basis if you want to remove cooking from your schedule completely. The choice is entirely yours, as the service is extremely flexible. Just find the solution that suits you best and you will see that enjoying delicious food is not as complicated as you may think.
An aspect that is worth mentioning is that you can use this service even if you are on a special diet. What A Crock can easily meet the demands of vegetarians, vegans, or those that prefer gluten-free food. So, the fact that you're on a diet should not keep you from enjoying the food you like and prefer without any effort from your side. Also, gift cards are available if you want to surprise someone in a pleasant manner. Such a gift card can have values that range between $10 and $250 and it is also possible to get several gift cards at once if you want. With this gift card, a person can order food that suits his or her preferences.
back to menu ↑
What A Crock Meals & Menus and Recipes
So the options concerning the available recipes are diverse, but what exactly does this mean? We will get into more details about this aspect, but do allow us to start presenting you the available plans first.
The service currently offers 4 meal plans that are meant to suit various needs when it comes to the number of portions and the frequency of food deliveries within a week. Thus, these plans come as follows:
Opting for this plan will give you the possibility to enjoy food for one serving, 3 to 4 times during a week.
This plan will provide sufficient food to suit the needs of 2 to 3 people at once, which can be delivered for two, three, or four days within a week.
This is a plan developed to suit the needs of a family or when you may have guests over. As you can tell, the servings, in this case, will be sufficient to a total of 6 people and you can opt to have the servings delivered once up to four days per week.
The Build A Box meal plan
This particular option allows you to customize the service according to your needs. Thus, you can adjust the size of the portions, the number of meals, and how often you want them to be served during a week. This way, you can easily plan things as you like, so you won't have to worry about food ever again.
It is worth mentioning the fact that even if these plans are presented as being weekly plans, you won't receive your food every week. The service will deliver the ordered meals once a month, based on your requirements. This goes for the plans that include 1 to 3 food servings. Those that are meant to serve a higher number of people and a higher number of services, will be delivered twice a month. So, yes, you will need to do a bit of planning to make sure you have the food when you need it.
Of course, if you use the Build A Box plan, it will be easier to make the plan. This is due to the fact that you are the one setting the deliveries. In this case, food can be delivered once a week, twice a week, once a month, or twice a month.
Believe it or not, having the entire menu at your disposal at once, with a once a month delivery, gives you the freedom which recipes to enjoy first. Just place the preferred meal in the slow-cooker and have it ready by the time you return home. Are you uncertain about the number of meals you should order so that everybody is fed well? Check out the chart available on What A Crock, which is meant to help you figure out just how much food to order.
When it comes to the available menu, the dishes are so diverse that you will always find something you will want to enjoy. From a wide range of meats to seafood, vegetarian recipes, and others, What A Crock has what it takes to suit all tastes and preferences. And you won't find just main courses. The menu also includes a wide range of soups, dips, sides, desserts, and even dishes that are on sale. So, if you check out the special offers on a constant basis, you can end up saving a lot of money on food. Money saving is also possible with the bundles offered by the company, which are delivered once a week, can serve up to 6 people, and are composed out of an appetizer and five different types of dinner. Also, there are 13 different bundles to choose from, so it is quite easy to find one that is according to your tastes.
Still, you should bear in mind the fact that ordering online and choosing to buy the meals from the available What A Crock store differs in terms of available menu. However, it is possible to check out the menus, both the online and in-store ones, by visiting the company's website.
back to menu ↑
What A Crock Health & Nutrition
If you are wondering just how healthy and nutritious is the food provided by What A Crock, you need to know that real-life chefs handle all orders. Thus, the meals you receive are made from ground zero and only from fresh ingredients, just like you would do in your own kitchen.
back to menu ↑
What A Crock Fitness and Activity
The minimum amount of physical exercising on a daily basis is 30 minutes. If you want, you can go up to 60 minutes, if you developed a certain resistance through constant workout sessions. This together with a healthy meal plan will definitely help you maintain a balanced body weight.
back to menu ↑
How Easy Is What A Crock To Follow?
Due to the fact that What A Crock is a business started and operated by a family, you can be certain that you will receive quality above everything. The team that runs this business knows just how important it is to have sufficient time for the things you love and for your family. Thus, the idea behind What A Crock is to give people this much-needed time, which is usually spent in the kitchen, making sure that the entire family is fed. So, whenever you want to make the most of your time and do something else but worry about what you're going to serve for dinner, choose to order a healthy and delicious meal instead.
back to menu ↑
What A Crock Plans & Pricing and Costs
The food is healthy and convenient to prepare, but how much does it cost to enjoy this type of service? Because the monthly budget is so important for each of us, let us take a closer look at how prices look. Of course, the prices of meals cost according to the used ingredients, but for a single meal, you should expect to pay anywhere between $3.99 and $12.99. In case you are interested in ordering a bundle, the price depends on the number of persons you are looking to feed. Thus, a bundle for 1 single person has a price tag of $7.85. In case you are trying to get bundles for up to 3 people, you will pay $5.88 for each serving, and in case of bundles for up to 6 people, the price for one serving will be just $5.44.
When it comes to the prices of the available plans, the final amount you're going to pay is strictly connected to the number of dishes you will order and the number of portions.
The plan for one person:
$27.49 for 3 meals per week;
$33.99 for 4 meals per week;
The plan for 2 to 3 people:
$33.99 for 2 meals per week;
$49.99 for 3 meals per week;
$64.99 for 4 meals per week;
The plan for 4 to 6 people:
$33.99 for 1 meal per week;
$64.99 for 2 meals per week;
$94.99 for 3 meals per week;
$124.99 for 4 meals per week.
The prices for the Build A Box option will start at $58.99 for one single week. Also, it is worth noticing that the price for one meal drops when you choose to order more than one. So, the more you order, the more affordable the price will become, making it easy to serve an entire family or throw a party.
back to menu ↑
What A Crock Delivery Areas
The service provided by What A Crock is available in a large number of US states, but it is worth mentioning that delivery prices may differ from one state to another. Thus, it is rather affordable to have your food shipped in some states, in others the costs of delivery can be rather high. So, we strongly recommend checking the delivery fees implemented for the state in which you live. Also, don't hesitate to check out the locations of stores where these services are available. This way, you can opt to pick up your order from one of the available stores. In most cases, the orders with in-store pickups are ready in approximately 20 minutes, so you can use this option even when your schedule is tight.
back to menu ↑
What A Crock Help & Support and Customer Service
If you want to get additional information, don't hesitate to check out the FAQ section of the website. Also, it is worth mentioning that you can contact them via e-mail or phone call, by taking the contact info from the designated section on the site.
back to menu ↑
What A Crock Pros and cons
---
PROS:
Healthy and fresh ingredients only;
A broad range of dishes available at all times;
Every meal is ready to be placed in the crock pot at the moment of arrival;
Dishes available for special diets as well;
An entire menu can be ordered, from appetizers to main courses and everything in between;
You can place multiple orders;
The prices are accessible;
CONS:
Your order will have to reach a certain limit in order to enjoy free shipping;
There is a minimum order requirement for online orders;
The shipping prices can be very high if the state in which you live is not on the company's list of agreed states for delivery;
---
back to menu ↑
Bottom Line
What A Crock can definitely grant you the chance to enjoy flavorful meals, with a high nutritional value as well, without you having to spend too much time prepping the food. To make this service work for you right, you may need to plan things a little, but once you find the best solution, having fresh and tasty food won't be an issue any longer. Besides helping you save time and effort, this service can be great for your budget as well. You can find meals on sale or pick them up from a store, saving money on delivery, so the generated costs will be accessible.
What A Crock Review
What A Crock is a unique meal delivery service that specializes in slow cooker meals. It offers a variety of dinners and desserts prepared by the professional chef, just open the package and put it in a slow cooker.
PROS
Your meals are delivered to your doorstep in as little as 2 days.
Simply place one of their gourmet meals in the slow cooker in the morning.
Serve and enjoy a chef crafted meal that evening.
Add your review
What A Crock Discounts, Coupons and Promo Codes
We found 2 verified What A Crock Discounts, Coupons and Promo Codes for Mar. 2021. If some of the What A Crock coupon codes have expired, please contact us, thank you for your help.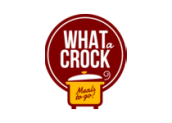 25% OffGet 25% off any order with promo code!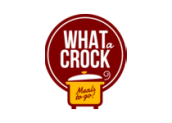 $30 OffGet $30 off any order for New Customers with coupon code!
Compare What A Crock with other Companies' Services, Plans and Products
If you like What A Crock but aren't sure whether it's the best ideal choice for you, and may want to compare What A Crock with other Companies' Plans, Products, and Services that similar to What A Crock, or What A Crock Alternatives and What A Crock Competitors, Which companies' services like What A Crock. You can take a look at our professional comparisons below to discover if one of them is more suitable for you.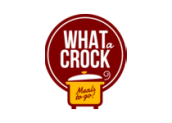 Updated : 03.01.2021.